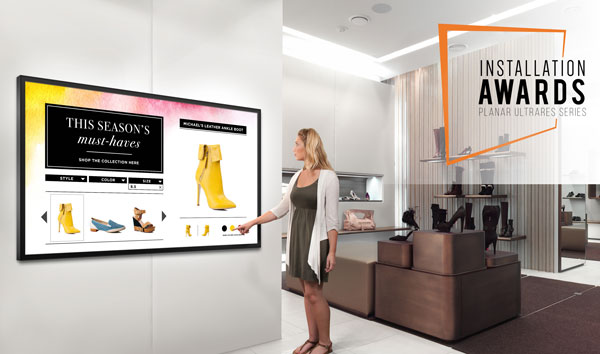 The award-winning Planar® UltraRes™ Series products have been installed in many executive offices, board rooms, and meeting spaces. We are holding an award competition to recognize our integrators and their client installations in these corporate spaces.
Have you done an UltraRes installation that you think shows off the display and your capabilities as an integrator, designer, or technology partner? It can be simple office installations using the UltraRes iPad app to control the display or a more extensive design and installation that integrates into a fuller solution that represents the "office of the future" as you envision it.
To enter the Installation Awards:
Submit your entry in the form below.
Include a photo and a quick description of the installation.
Additional photos or video are optional.
All submissions will be considered for feature on Planar's Case Studies app and the best installations may be featured in upcoming Professional AV publications, both online and in print, with whom we have relationships.
Planar will award a $100 Visa® gift card to one winner per week and to the participant with the most submissions entered by the deadline- Thursday, June 2, 2016 at 11:59pm PST.
Installation Awards: Planar UltraRes Series - Submission Form