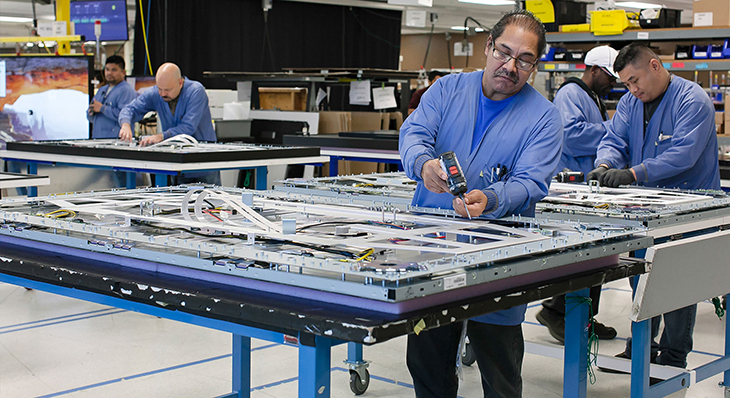 Planar Confirms Full Production Amidst Spread of Coronavirus
Industry leader's North American manufacturing presence and solid inventory ensures production capacity to support endusers and resellers impacted by COVID-19
Planar, global leader in visualization products, owns and operates multiple manufacturing facilities around the globe. The company has administered significant manufacturing operations in Hillsboro, Ore. for more than 35 years, where most of the company's Trade Agreements Act (TAA)-compliant displays and video wall products are produced. Planar has had very few orders impacted by fallout associated with the coronavirus and has notified all affected customers.
Planar maintains solid inventory positions on the following popular LED and LCD displays:
While Planar's product availability and production capacity are robust in the face of COVID-19, the company's U.S.-centric product development, supply chain and manufacturing strategies are also unique. The company has been informed of other industry members' schedules that have been impacted by the coronavirus. Endusers and resellers in search of replacement products should contact Planar to review options.
Planar will maintain close communication with all resellers and endusers during this dynamic situation. The company remains committed to providing the superior products, service and support that customer have come to expect from the company. The thoughts of the entire Planar staff are with those affected by
COVID-19.