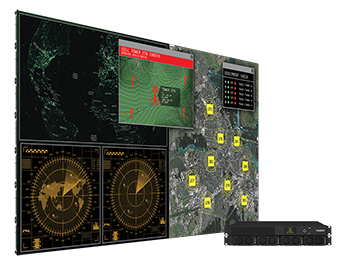 The next-generation Planar® DirectLight® X Series expands the award-winning Planar® DirectLight® LED Video Wall System platform to deliver the ultimate complete LED video wall solution.  With the off-board Planar® WallDirector™ Video Controller, Planar DirectLight X becomes the industry's first LED video wall solution to embed advanced video processing directly into the product. Planar DirectLight X supports a range of fine pixel pitches and includes industry-leading wall mount, full front service access and a mission-critical design for 24x7 reliability. For simplified operation and management, the series includes Planar® WallDirector™ Software, a powerful, web-based user interface that simplifies video wall set-up, configuration, operation and monitoring. 
For an interactive LED solution, Planar® LED MultiTouch is a completely seamless interactive LED video wall solution for select Planar DirectLight X models. For high-traffic environments, Planar ERO-LED technology is available for select Planar DirectLight X models.
Engineered for Performance
Engineered by LED video wall experts, Planar DirectLight X's design addresses the challenges and unique benefits of fine pitch LED. The architecture uniquely addresses mounting, alignment, space constraints, reliability, fault-tolerance, fast service, power efficiency, scalability and long life - resulting in superior visual performance and value to customers. A 16:9 aspect ratio and precise pixel pitches ensure every model achieves exact Full HD, 4K or 8K resolutions.
Advanced Video Wall Processing with Integrated Synchronization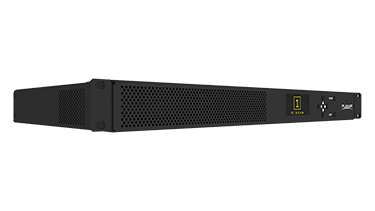 Planar DirectLight X Series takes built-in video wall processing to a new level with the off-board Planar® Video Controller (VC), providing source processing, windowing, control and monitoring of the video wall. The 1U Planar Video Controller (VC) delivering up to (9) 1920x1080 outputs from a single 1U Controller.
The Planar Video Controller uses Planar® Big Picture Plus™ Video Wall Processing to deliver more extensive on-display and off-board video wall processing, and scale sources across the entire video wall or any section of the video wall, including multiple 4K @ 60Hz signals. Using built-in scaling, users can combine content from a higher number of independent sources, superimpose a smaller image over a larger one with Picture-in-Picture (PiP) and incorporate up to four unique image sources within a single display. Planar DirectLight X supports the latest 4K connectivity standards, including both HDMI 2.0 and DisplayPort 1.2, offering customers flexibility when building their video infrastructure.
With the Video Controller, Planar DirectLight X also incorporates Planar® WallSync™, providing precisely synchronized video playback and genlock across the video wall.
Supports multiple 4K @ 60Hz inputs
Supports the latest video standards including HDMI 2.0, DisplayPort 1.2 and HDCP 2.2
Built-in video signal extension over CAT6
Optional fiber optic support for longer video runs and greater signal security
Efficient and Reliable Remote Power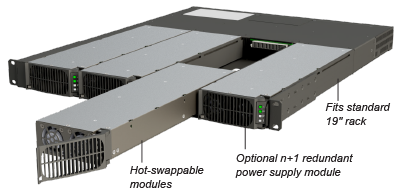 Planar DirectLight X includes the Planar® Remote Power Supply (RPS) that takes heat, depth, noise, weight, service points and electrical outlets away from the video wall and into a convenient, well-ventilated rack room. Featuring n+1 redundant, hot swap power modules, the Planar RPS is available with 110V and 220V power and features a low power standby mode for video walls not operating 24x7 and offers features for control and monitoring.
Planar DirectLight X delivers advanced power efficiency through Planar® DriveSense™, a proprietary driver, controller and LED module design. Planar DriveSense helps to extend the life of the product by providing highly uniform color and brightness while reducing heat emission, climate control requirements and power consumption. 
Precision Alignment, Easy Front Service and Flexible Installation
Planar DirectLight X achieves less than 4" profile depth with the Planar® EasyAlign™ Mounting System, making it exceedingly thin and compliant with the Americans with Disabilities Act (ADA).
Added Protection with Enhanced Visual Appearance
Planar® ERO-LED™ is a proprietary protective coating applied exclusively to best-in-class Planar® LED display products to deliver protection and durability in high-traffic environments at a reasonable cost. Unlocking new applications for fine pitch LED displays, Planar ERO-LED enhances the visual performance of an LED video wall with significantly increased contrast in ambient light and improved off-axis performance.
Enable Interactivity
When touch capabilities are desired, Planar DirectLight X video wall displays can be optimized for interactivity with a custom touch system and Planar ERO-LED. Touch displays are often limited to 16:9 dimensions, but the custom touch solution opens the door to a wider variety of touch video wall sizes and shapes. The custom solution offers 32-point touch and the protection of Planar ERO-LED.
Industry Awards