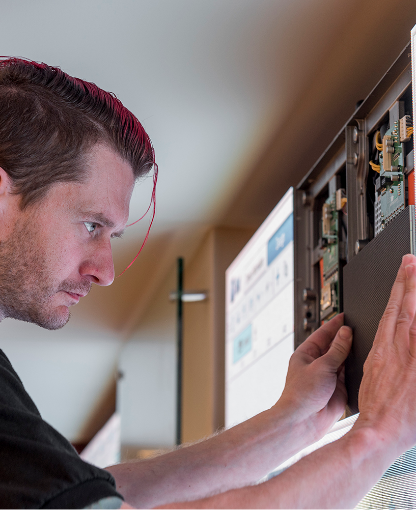 Planar display solutions are built to last but Planar offers a range of extended warranties and maintenance plans that can further protect your display investment, minimize downtime and deliver added peace of mind. Planar offers plans that are tailored to a customers' needs, offering professional support for installation, maintenance and any necessary repairs.
Extended Warranty
Planar products come with compelling and competitive standard warranties. When customers want to extend the life of their display products, extended warranty options are available that cover any defects in hardware material or workmanship, with advanced replacement options if a product can't be repaired, and feature no-cost shipping options.
Planar EverCare Lifetime Warranty
Select Planar LED video wall displays come with the Planar® EverCare™ Lifetime Limited Warranty, which means everything from the sub-pixels to the Controller is covered for as long as the video wall is used in a fixed location. Learn more
Planar CustomerFirst 3-Year Warranty for Monitors
For the ultimate protection of Planar's monitor, the Planar® CustomerFirst™ 3-Year Warranty includes an advance replacement for products located within the 48 contiguous United States and is available on all Planar LCD desktop and touch screen monitors. Depending on the Customer's location, it may take more than 2 days for the replacement to arrive. Learn more
Service Plans
Planar also offers service plans and programs to ensure Planar Display continually operate at peak performance and look their best. The service plans and programs help equipment last with benefits such as preventative maintenance visits, priority support and emergency on-site break fixes.