Immerse yourself in your content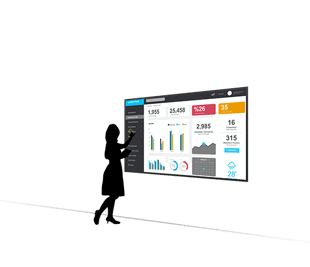 Touch is a fully engaging experience. Every other sense is concentrated in the head, but touch is found in every part of a person. Engaging people with content means engaging them fully and interactively. Interactive experiences create connections that can't be found in simple visual media.

This eBook will explore how displays, touch interfaces, touch technology and people come together to create an interactive experience. No one component can be left out when planning for and implementing a touch display, whether it's a massive video wall or a single display. Ultimately, touch displays are about connecting people with information in a way that engages their senses as well as their minds.
The Three Components of Interactive Touch
Displays
Touch Technology
People
Download our Touch eBook to learn more about different touch technologies and how you can use them to create meaningful interactive experiences.