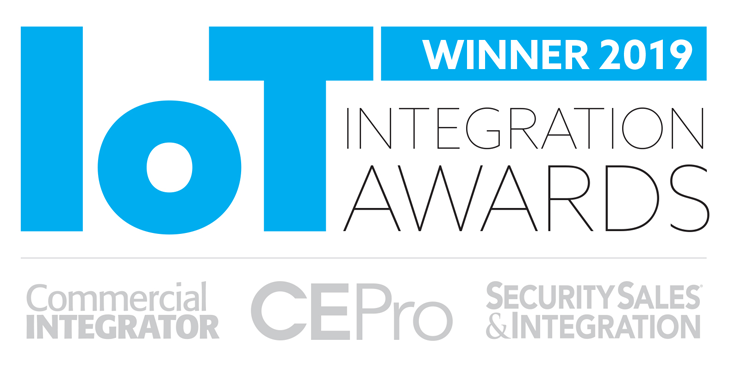 Planar LookThru Transparent OLED Display Recognized as an IoT Integration Award Winner
The next-generation display wins IoT Award presented by Commercial Integrator, CE Pro and Security Sales & Integration
Planar is the proud recipient of a 2019 IoT Integration Award. As a winner in the AV and Collaboration/Communication category, the Planar® LookThru™ Transparent OLED Display was recognized as one of the best commercial IoT products available today that makes life better and jobs easier in commercial spaces.
The next-generation Planar LookThru leverages the latest in transparent organic light-emitting diode (OLED) technology to provide a self-emitting transparent display for truly see-through installations without the need for backlighting or enclosures.
"It is an honor to receive an IoT Integration Award for the Planar LookThru display," said Steve Seminario, vice president of product development at Planar. "The next-generation Planar LookThru allows our customers to create vibrant, see-through installations for a wide range of creative and captivating applications. We continue to see new and truly inventive installations emerge every day."
The new Planar LookThru display builds on the frameless glass design of the original version, enabling customers to overlay digital content and imagery over actual objects to create unique, eye-catching installations. Suitable both as a standalone product and for tiled installations, the 55-inch display is ideal for a wide range of applications including retail merchandising, corporate displays, museum exhibits, award and trophy cases, and tradeshow exhibits.
2019 IoT Integration Award winners were chosen by a diverse panel of industry professionals, including prosumers, editors, consultants and integrators in the commercial AV, IT, security and home automation fields. Nominated products were evaluated on elements ranging from innovation and technological advancement to value, enduser and integrator benefits, and an ability to integrate with other products.