Leyard and Planar Showcase Latest Display Innovations Across the U.S.
Planar, global leaders in visualization products, are bringing the latest display technology to partners and customers across the United States as part of their third annual product roadshow, Video Wallapalooza 2018.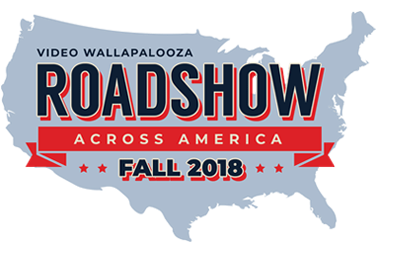 Leyard and Planar will showcase their most recent LED and LCD video wall innovations in 11 major U.S. cities. Participants will be able to experience the latest in ultra-fine pitch and standard pitch LED video wall technology from Leyard, along with the newest Planar LCD video walls and 4K displays, image processing and interactive touch displays. They can also attend scheduled training events, including AVIXA Certified Technology Specialist (CTS) courses.
"On the heels of being named the No. 1 LED video display market share leader by Futuresource Consulting, we are delighted to bring our latest LED display solutions to partners and customers across the U.S.," said Adam Schmidt, Leyard's executive vice president of sales and marketing for North America. "Our ability to innovate for the diverse needs of our customers has never been stronger."
The third annual Video Wallapalooza kicked-off in Cincinnati on September 12 and ends in San Francisco on November 8. The Road Show event schedule includes:
Cincinnati, OH – September 12-13
Atlanta, GA – September 19-20
Boston, MA – September 24-25
Dallas, TX – October 17-18
Denver, CO – October 24-25 (at Rocky Mountain Audio Video Expo/AVX)
Los Angeles, CA – November 7-8
San Francisco, CA – November 14-15
Along the way, Video Wallapalooza 2018 will also travel to four permanent Leyard and Planar Showrooms:
South Florida Showroom – October 10
Portland Showroom – October 10-11
New York City Showroom – October 30 (during NY Digital Signage Week)
Chicago Showroom – October 30-31
This year's event also features mount and structure solutions from Draper and  T1V collaboration systems.
Leyard and Planar Sales and Product Teams will be on site at Video Wallapalooza 2018 to offer product demonstrations. For a complete list of Video Wallapalooza 2018 events and training courses, visit www.leyard.com/WP18 or www.planar.com/WP18.