Leyard and Planar Introduce Easy-to-Install Leyard VVR Series Indoor and Outdoor LED Video Walls
The companies will demonstrate the vibrant and quick-to-assemble Leyard VVR Series along with other leading-edge video wall solutions designed for rental and staging at LDI 2018
Planar, global leaders in visualization products, today introduced the Planar® VVR Series, a family of indoor and outdoor LED video wall displays designed to meet the fast-paced needs of the rental and staging industry. The series will be on display this week at Live Design International (LDI) 2018 in Las Vegas.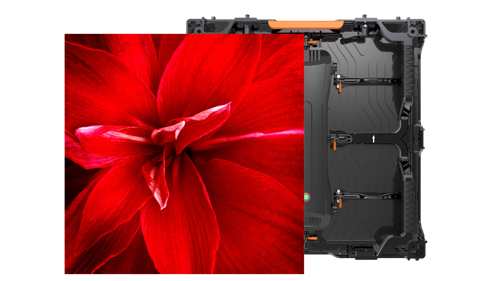 The Leyard VVR Series features magnetically-attachable cabinets for fast assembly, easy access to electronics for simple maintenance and a quick-lock system to support single-person installation and handling. Along with these convenient and innovative features, the Leyard VVR Series incorporates the robustness, serviceability and 24x7 support required for indoor and outdoor fixed installations. The series joins several other leading-edge Leyard LED video wall solutions aimed at the rental and staging market, expanding the options available to this growing industry.
"With its flexible, fast assembly and sturdy design, the Leyard VVR Series is ideal for rental and staging professionals who need to very rapidly set up and take down installations," said Steve Seminario, vice president of product marketing at Leyard and Planar. "We're excited to unveil this new video wall line alongside our other cutting-edge displays perfect for live events."
Highly Adaptable and Quick to Install
The Leyard VVR Series can be used to create stunning video walls for almost any indoor or outdoor application including live events, signage and billboards. The displays can be tailored to even the most creative designs including hanging, wall-mounted, floor-mounted and faceted video walls.
A magnetic system holds LED cabinets in place while an installer secures the cabinet and finalizes cabling. Leyard VVR Series cabinets also feature an embedded quick-lock system, making it easy and efficient to attach cabinets together during video wall installation.
All electronic components are contained in a single compartment on the back of the LED cabinet for easy maintenance. The series also supports a large variety of user viewing needs. Indoor models are available in 2.5, 3.9, 4.8 and 5.9 millimeter pixel pitches. Outdoor models are available in 2.9, 3.9, 4.8, 5.9, 7.8 and 10.4 millimeter pixel pitches. 
Other Rental & Staging Video Wall Solutions Showcased at LDI 2018
In addition to the Leyard VVR Series, Leyard and Planar will showcase two other video wall solutions designed for the rental and staging industry:
Planar® CarbonLight™ LED Displays are a comprehensive line of lightweight, versatile, easy-to-deploy LED video wall displays ideal for indoor rental, staging and fixed-flexible applications. The series includes the Planar® CarbonLight™ CLI Series, suitable for hanging and free-standing installations. Available in 1.9, 2.6, 3.9 and 5.2 millimeter pixel pitch models, the Leyard CarbonLight CLI Series offers easy front service to accommodate swift maintenance. The line also includes the Planar® CarbonLight™ CLM Series, a lightweight, mesh design that delivers a highly transparent appearance with low wind resistance characteristics. 
The Leyard® VersaLight™ Series is a highly versatile family of indoor and outdoor LED video wall displays with an integrated mounting system that supports quick hanging and stacking rental and staging applications. The Leyard VersaLight Series offers simple set up and configuration, stunning picture, ultra-reliable performance and is available in pixel pitches ranging from 2.5 to 8 millimeters.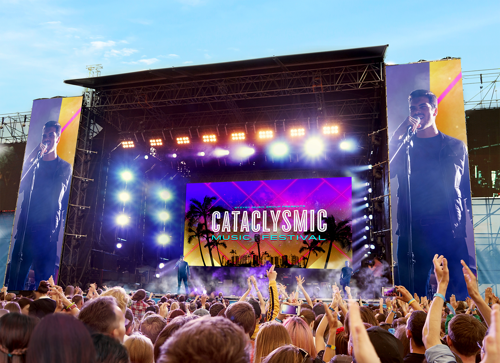 The Leyard VVR Series will begin shipping in the first quarter of 2019 through Leyard and Planar's worldwide network of authorized resellers. It will be showcased, along with other displays designed for the rental and staging industry in Leyard and Planar's booth at LDI 2018 (Booth #745). For more information, please visit www.planar.com/VVR.