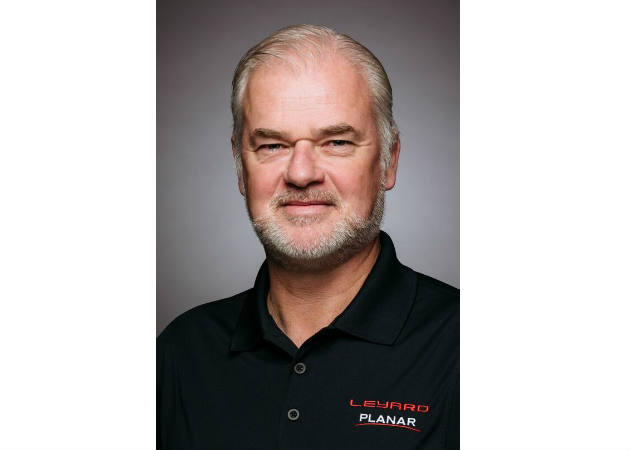 Leyard and Planar Broaden Management Team in EMEA with Appointment of Chris Van Elslander as Vice President of Sales – EMEA
Leyard and Planar, global leaders in visualization products, announced that Chris Van Elslander has joined the company as Vice President of Sales for EMEA.
Van Elslander joins Leyard and Planar EMEA after his previous management roles in IT, telecommunications and AV companies, including his position of Vice President of Sales for EMEA with Barco over the last seven years. Van Elslander is a highly accomplished sales executive with deep knowledge of the AV market, wide experience in managing large sales teams, and with focus on generating profitable business while cultivating relationships with customers and partners.
In addition, Leyard and Planar EMEA announced that Christian Orcin, who previously held the responsibility as Vice President of Sales for EMEA, is taking a new role of Vice President of Product Marketing for EMEA. As part of his leadership of the sales organization, Orcin developed his knowledge as a subject matter expert on all technical aspects of LED products, which will be greatly leveraged in his new role, benefitting the company's EMEA customers and partners.
"We are pleased to welcome Chris to Leyard and Planar EMEA and to congratulate Christian to his new role. Both individuals bring their proven track records of successful business leadership and strong customer focus. Strengthening sales and product marketing in EMEA management is part of our long-term strategy for expansion in EMEA, and will bring better EMEA-specific solutions for our customers in the region," said Marco Bruines, CEO of Leyard and Planar EMEA.
Elslander expressed, "I am delighted to join Leyard and Planar as I have been impressed by the high quality product portfolio, as well as its strong emphasis in EMEA by many investments to its sales organization, product management, marketing and customer services. All of these sources predict successful growth of the company in the region."