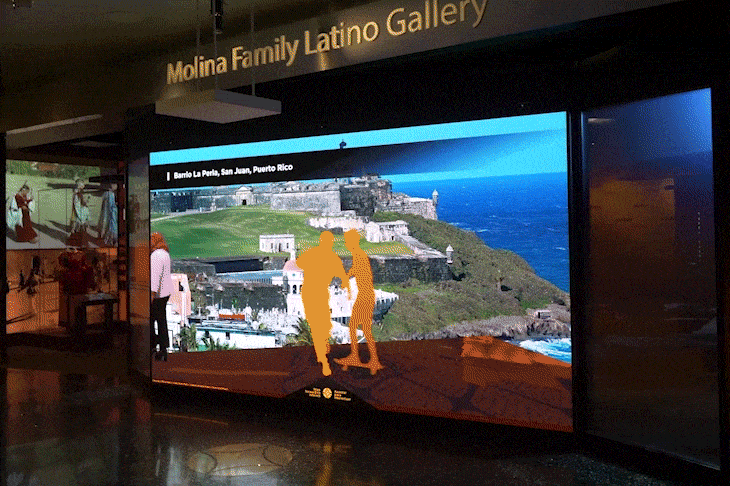 Elevating Guest Experiences with Planar Video Walls
Hospitality venues and tourist destinations regularly seek tools that take the guest experience to the next level. In addition to welcoming visitors in unique ways, venues want to deliver personal, impactful and one-of-a-kind experiences that leave guests wanting to come back for more. Modern display technology from Planar helps venues deliver just the kind of experiences they are looking for.   
In the cases of the national museum gallery, mountain-top visitor center and nostalgia-inducing casino highlighted below, each deployed award-winning Planar video walls to modernize their environments and engage visitors with powerful, elevated visual elements. 
Inviting Inside 
The entrance to the Molina Family Latino Gallery of the Smithsonian's National Museum of the American Latino, offers guests a prelude of the exhibits inside and invites them to explore the larger role that Latinos have played in the American narrative using a Planar® TVF Series measuring nearly 14-feet-long by 8-feet-high and leveraging a fine 1.2 millimeter pixel pitch. The video wall serves as the 'Meet Us' wall, which welcomes guests with one of six virtual Latino greeters who are triggered by motion sensors. Motion graphics in bright, vivid colors encourage visitors to follow the chronological layout of the gallery, fostering a dynamic, multidisciplinary exhibition and immersive learning experience.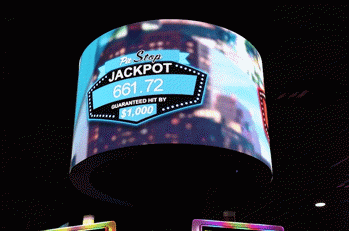 The Planar TVF Series also shines at Route 66 Casino Hotel just outside Albuquerque, New Mexico.  The themed gaming facility uses a 32-foot-long, 9-foot-high LED video wall as a canvas to promote games and encourage more guests to come play inside its "Routes to Riches" gaming area. In addition to promotions, the casino uses the video wall for digital signage, to air sports games and play advertising reels.  
Route 66 Casino players also enjoy a unique viewing experience with the Planar® CarbonLight™ CLI Flex™ Series column wrap, which stars in the Route to Riches area. The award-winning line of pliable LED video wall displays are installed in a halo array above progressive slots, displaying a central jackpot that increases each time a game is played until someone wins. Planar CarbonLight CLI Flex's bendable LED modules make it ideal for curved applications, such as halos, without compromising visual performance or causing color shift. It can support fully curved installations or flat walls with curved sections, helping organizations like Route 66 Casino draw attention like never before. 
Just a Touch 
Hospitality is also gravitating to interactivity. Grand View Research reports that global rapidly-increasing adoption of interactive video walls in hospitality and corporate sectors is likely to drive market demand and that declining cost is expected to directly, positively impact demand in the near future. For museums in particular, Grand View Research suggests the market will grow considerably as video wall installation eases and products get more immersion-related features.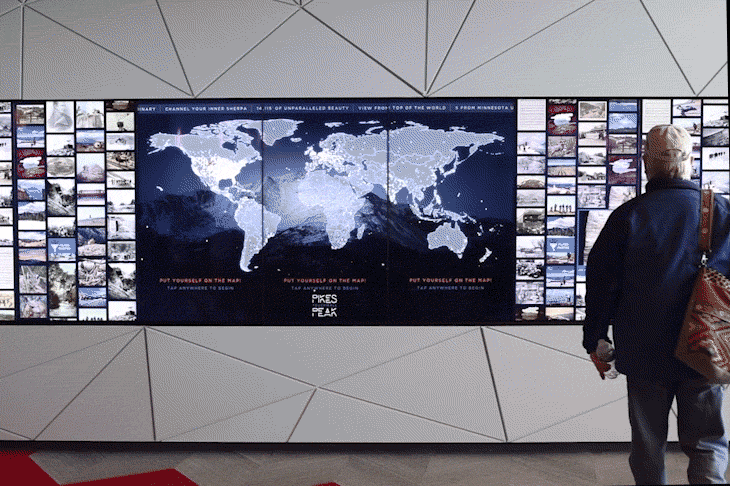 Colorado's Pikes Peak Summit Visitor Center draws nearly one million visitors each year. Today, guests are surrounded by a collection of interpretive exhibits that cover the history and geography of the summit. This is powered by a Clarity® Matrix® MultiTouch LCD Video Wall System measuring nearly 28-feet-long by 2.5-feet-high, offering an interactive platform for users to explore historical images and photo panes of previous summit visitors. Guests can also leave their mark by uploading pictures of their visit to the video wall, which will be included in a world map showcasing visitors' origins. This personalized experience is enhanced with the award-winning Planar® UltraRes™ X Series, which offers visitors the opportunity to scroll through a year's worth of time-lapse footage of the summit. The Planar UltraRes X Series, which is also available in a touch model, draws guests with 4K resolution, HDR, high 700-nit brightness and a wide color gamut for high-impact visualization. Now, Pikes Peak's visitors can spend more time at the summit enjoying the views and learning about the mountain.  
Have you considered the next-level engagement your facility could create for visitors with interactive display technology? Touch-enabled solutions such as the Clarity Matrix MultiTouch are go-to solution for hospitality customers who want more than just eye candy, thanks to pin-point accurate, multi-point touch for simultaneous use by multiple people. 
Are You Ready? 
Whether you're taking guests on a personalized tour of an art gallery with a towering LED video wall or creating jaw-dropping visual experiences the moment guests arrive at a premier resort destination, Planar's wide range of award-winning display technologies offer something for every hospitality venue's needs, from A towering, fine pitch LED video wall that informs and entertains, or an interactive video wall that can engage visitors and offer them an opportunity to be a part of your facility's story can take your guest experiences to the next level. Get in touch with us today to learn how we're constantly innovating to facilitate customer demands and help you deliver even more impressive and inspiring guest experiences.