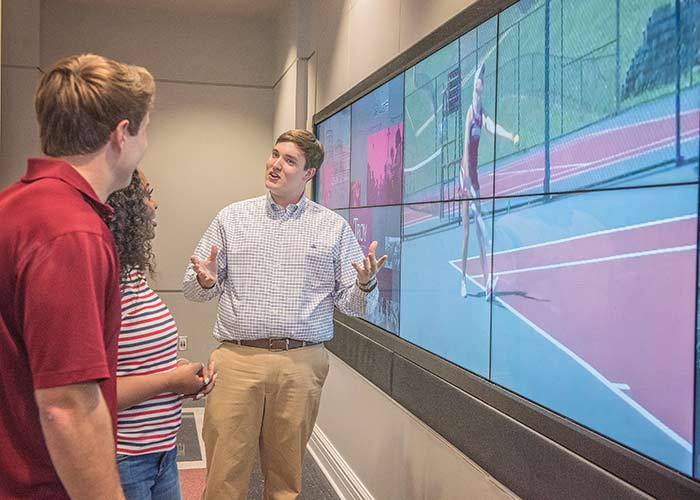 Featured Case Study: Troy University
Higher Education institute uses LCD Video Wall to attract young, digital-minded students
Troy University is a state school in Troy, Alabama. As is common for Higher Education institutions these days, one of their biggest problems is how to appeal to incoming students. As incoming freshman get younger and younger (okay, who am I kidding, it's really just the rest of us getting older and older), their familiarity with digital devices is skyrocketing; as of 2016, the average child gets their first smartphone when they're just 10 years old!
As part of a $2 million remodel of their Welcome Center, Troy University wanted to make sure they were offering an engaging, high-end technology experience. In order to deliver a wow factor that would appeal to the social-media, digital-entrenched younger generation, the highlight of the new design is a large, 6x2 Clarity® Matrix® MultiTouch LCD Video Wall System.
The multi-touch capable LCD Video Wall is used to show event information and other promotional content about the University, but can also split into three interactive screens for visitors to explore a host of content and information about the university's history and current programs.
The Video Wall also has a focus on social media, allowing prospective students to take a 'selfie' and share it on their social media platform of choice.
"We want every visitor to realize that Troy University can be a great fit for them and the video wall really allows potential new students to connect with the campus and the people," said Dendy Moseley, associate director of enrollment management. "The quality experience provided by the video wall immediately sets the tone for the quality of our institution."
See more pictures and read the full Troy University Installation Profile.