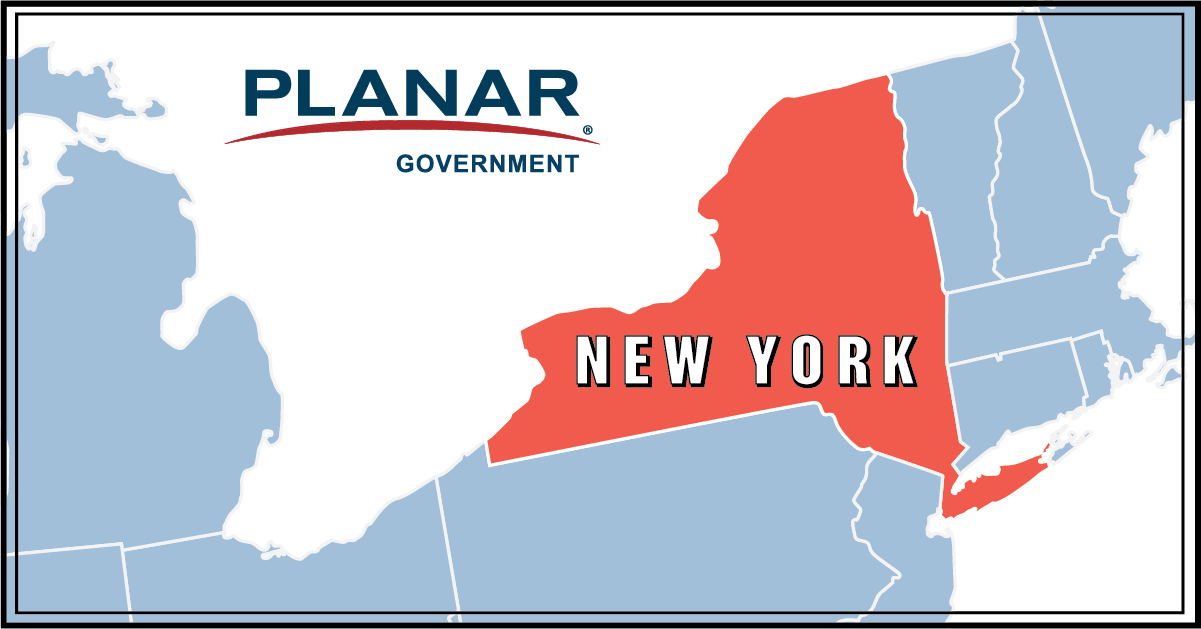 Planar Awarded New York Information Technology Umbrella Contract
The Office of General Services awards Planar an IT umbrella contract making it easier for New York state and local communities to work with the award-winning display industry leader
Planar, a global leader in visualization technology, today announced that it has been awarded an Information Technology Umbrella Contract in the state of New York, providing state and local governments in New York easier access to Planar display technology including LED and LED video walls, large format LCD displays, interactive touch displays and desktop monitors.
Since the company's inception in 1983, state and local governments have relied on Planar's wide range of display solutions to help them serve, protect and manage essential services for their communities. With the IT umbrella contract Planar will work with government organizations in New York to create a higher standard in display technology statewide.
"Planar has a long-standing history and a deep, trusting relationship serving governments in the US," said Vice President, Government at Planar Alberto Reyes. "We are proud to be one of the multiple contractors awarded this opportunity with the Office of General Services. This information technology umbrella contract will empower Planar to continue as a trusted advisor to New York state and local communities, further sharing our 40 years of experience, knowledge and strategic partnerships."
In the always-evolving landscape, Planar is diligent in adapting display solutions and processes to meet the product security needs of customers and the requirements of the US government. Manufacturing several LED and LCD display solutions in the United States or countries designated in the U.S. Trade Agreements Act (TAA), Planar offers organizations additional peace of mind.
US government customers are eligible for special pricing as well as the 5-year Planar US Government Warranty Program that optimizes the display investment, minimizes downtime and reduces future uncertainty.
For more information about how Planar works with state and local governments, visit www.planar.com/StateLocalGov.