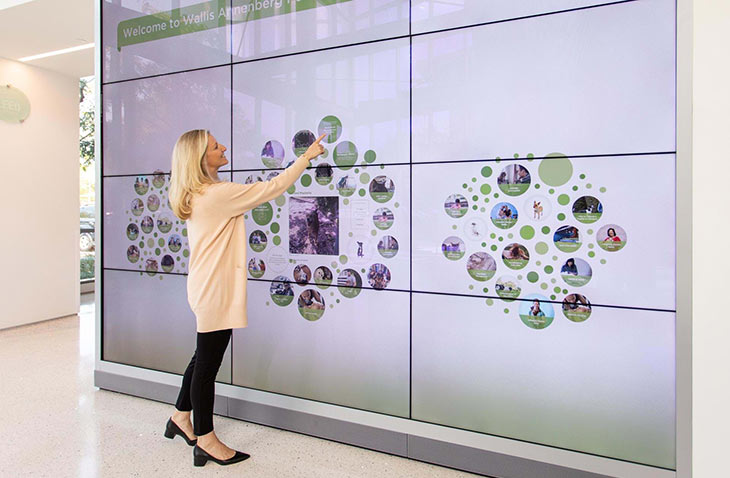 Planar Embraces Opportunity Presented by Samsung's Exit from LCD Production
Planar remains committed to tiled LCD video walls while Samsung ends production
Samsung Display Company (SDC), a unit of Samsung Electronics Co., Ltd., recently announced the company has decided to end production of all LCD displays in South Korea and China by the end of 2020. Samsung's shift in strategy immediately creates new opportunities throughout the market and Planar is poised to remain a leader in the LCD video wall market by remaining committed to selling and servicing LCD video walls.
Though Samsung Electronics America (SMA) will continue to serve customers and partners with LCD video wall products, SDC's exit from the business will likely affect SMA and other LCD vendors, given that SDC is one of their panel manufacturers.
As a market leader in the tiled LCD market for many years and with the company's proprietary LCD video wall design, Planar is not dependent on any particular LCD panel. Planar has other LCD providers and other potential providers under consideration and as a result, Samsung's announcement will not influence Planar's ability to produce, deliver, service or support tiled LCD products.
"Especially in today's economic environment, having a high quality, affordable LCD product in a variety of sizes is something we are proud to offer customers and a strategy to which we are committed," said Planar Executive Vice President of Sales, Marketing and Pro Services Adam Schmidt. "We stand firm in our commitment to protect our customers' past and future LCD video wall installations."
In August of 2019 Planar was named the No. 1 market share leader in Americas LCD control room applications within the $4.7 billion LCD video wall market (Futuresource 2019).