eyevis Rear Projection Video Walls Now Available through Leyard
Leyard is pleased to announce the addition of eyevis(TM ) Rear Projection Video Wall displays to the Leyard and Planar product portfolio. The addition of these product lines follows Leyard's acquisition of eyevis in May 2018.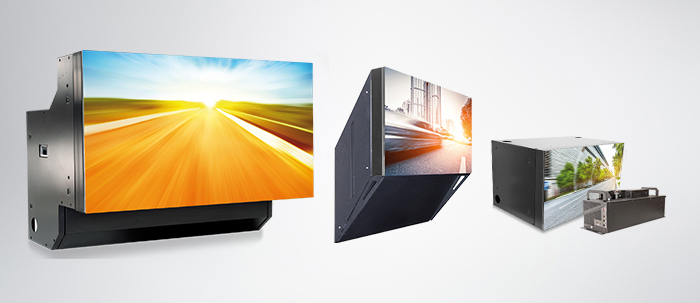 eyevis, a German manufacturer of large screen display systems, is one of the leading providers and integrators of visualization systems for professional applications in control rooms, broadcast, virtual reality and simulation. eyevis rear projection video wall solutions are uniquely design to meet the specific requirements of a wide range of demanding video wall applications. With proven DLP® technology, eyevis rear projection video wall displays offer a nearly seamless solution with outstanding color and brightness features that make them ideal for large-scaled video systems in demanding applications. With uninterrupted operation, stable colors and low power consumption, eyevis rear projection video wall solutions are available in a broad range of sizes and resolutions, providing the optimal rear projection video wall solution. eyevis also offers rear projection replacement engines, providing a simple and cost-effective way to upgrade rear projection video walls to LED illumination and extend the lifetime of rear projection video wall systems.
eyevis rear projection video wall solutions now available through Leyard (and Planar) include:
eyevis rear projections video walls are available with the state-of-the-art eyevis™ netPIX Video Wall Controller Series, a line of image processing solutions are capable of presenting a wide range of network data, video and graphics sources. eyevis™ eyeUNIFY Video Wall Management Software delivers all the requirements of modern control rooms, with safe operation across different platforms and operating systems, while supporting  a scalable number of users. It is fully code-transparent, making it the most secure video wall management software and can be adapted for customer-specific requirements.
For more information about eyevis rear projection video wall displays, visit www.planar.com/rearprojection.