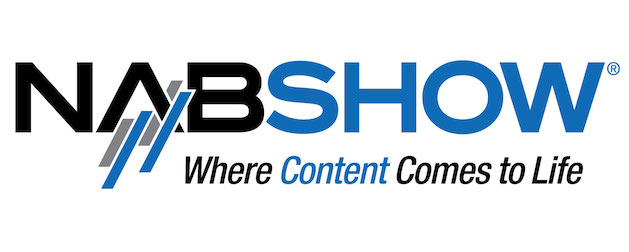 Planar to Showcase Broad Portfolio of Broadcast Display Solutions at NAB 2018
The companies offer leading-edge display solutions ideal for a full range of on-air and off-air broadcast applications
Today at the 2018 National Association of Broadcasters (NAB) Show, Planar, global leaders in visualization products, announced they will showcase state-of-the-art display solutions designed for the gamut of broadcast applications from on-camera and virtual reality studios to production, post-production and master control rooms. Combined, these offerings deliver the image quality, realism and flexibility required for modern-day programming.
Planar's participation at NAB 2018 follows the hiring of broadcast veteran Kathy Skinski to support the companies' focus on the broadcast market. Skinski brings more than 20 years of television and digital experience, working with top media giants including ABC Network, Time Warner Cable and CNN.
"Leading-edge display technology is increasingly critical to the production and presentation of today's best broadcast content," said Skinski, General Manager of Broadcast and Media at Planar. "Our groundbreaking products are transforming the future of broadcast, and I'm thrilled to share them at NAB 2018."
On-Camera Seamless LED Video Walls
Planar fine pitch LED video walls offer stunning image quality, unsurpassed reliability and flexibility—enhancing the presentation of on-camera content. Among the LED solutions well-suited for on-camera network and affiliate studios featured at NAB 2018 include:
The Planar® TWS Series, a family of versatile ultra-fine pitch LED video wall displays available in 0.9, 1.2, 1.5 and 1.8 millimeter pixel pitches. The Planar TWS Series features a convenient 27-inch diagonal size with an all-in-one design to fit a broad range of broadcast environments. The Planar TWS Series is lightweight and easy to handle, making it an attractive solution for applications where traditional, hanging or curved video walls are required.
The Planar® TVF Series, a family of fine pitch LED video wall displays available in 1.5, 1.8 and 2.5 millimeter pixel pitches. With a 27-inch, slim-prof eliminates cabinet-to-cabinet cabling and reduces the complexity of installation and vertical alignment.
On-Camera Interactive Touch Solutions
Broadcasters are engaging audiences with interactive on-air experiences, and Planar offers a wide range of interactive touch displays solutions to help enhance coverage. The Planar® LED MultiTouch delivers the industry's first completely seamless interactive LED video wall using Planar® PLTS™ (Pliable LED Touch Surface™) technology and a sleek framing system to provide a dynamic multi-user experience. Planar LED MultiTouch delivers a high-performance, interactive experience with 32 simultaneous touch points, and is available in 108-inch, 151-inch and 196-inch diagonals.
In addition, the Clarity® Matrix® MultiTouch LCD Video Wall System combines interactive touch capabilities with the industry's thinnest profile ultra-narrow bezel LCD to provide a high-performance touch experience with pin-point accuracy. Clarity Matrix MultiTouch allows for up to 32 touch points, enabling multiple users to simultaneously interact with the video wall. Available in 46-inch and 55-inch sizes, the displays can be tiled together to form video walls as large as 350-inches.
Planar also offer a wide range of large format multi-touch LCD displays that combine stunning Full HD or 4K image clarity with advanced touch screen technology—making it easy for broadcasters to drill down on content and present memorable experiences to viewers.
Thinnest Bezel LCD Video Walls for On-Camera
For broadcasters seeking high resolution on-camera video walls at a competitive price point, Planar offer the Clarity® Matrix® G3 LCD Video Wall System—the industry's thinnest profile ultra-narrow bezel LCD display with a tiled bezel width of just 1.7 millimeters. Clarity Matrix G3 builds on the accomplishments of the award-winning Clarity Matrix architecture with industry-leading improvements to video processing, installation, management and off-board electronics, delivering a next-generation, nearly seamless video wall solution.
Virtual Studios
Planar will also demonstrate Planar® Reality Solutions™, a solution for high-performance virtual reality broadcasts. The highly-customized system starts with a broadcasters' choice of Planar LED video walls, which are then combined with an OptiTrack® precision motion capture system and a tracking rocker camera. This set-up is accompanied by a suite of software and services for 3D simulation, spatial positioning and tracking, multi-channel 3D suture system and PBR real-time rendering.
Planar Reality Solutions enable broadcasters to create cost-effective virtual sets that offer the realism and depth of live imagery—without the limitations of green screen. Moreover, multiple spokespeople can interact with content at the same time, creating highly collaborative experiences.
Production, Post-Production and Master Control
For production, post-production and master control room applications, Planar will showcase high-quality large format 4K LCD displays. Ranging in size from 43 to 98 inches, and with multi-touch options available, these LCD displays are ideal for all stages of video production. Planar 4K LCD displays are also ideal for broadcast control rooms monitoring a high volume of live, real-time content, enabling operators to quickly troubleshoot and make rapid decisions that improve the quality and accuracy of on-air broadcasts.
Planar will present their latest broadcast display solutions at Booth #SL9016 at NAB 2018. Planar display solutions are available through the companies' global network of authorized resellers.