Leyard and Planar Expand Sports and Entertainment Division with Lighthouse Technologies Partnership
The exclusive partnership highlights Lighthouse's proven success and broadens Leyard and Planar's offerings and expertise in the sports venue market
PORTLAND, Ore., Dec. 10, 2018 – Leyard and Planar, global leaders in visualization products, today announced a strategic partnership with Lighthouse Technologies Ltd., combining the strengths of two leading display technology manufacturers for the sports and entertainment market.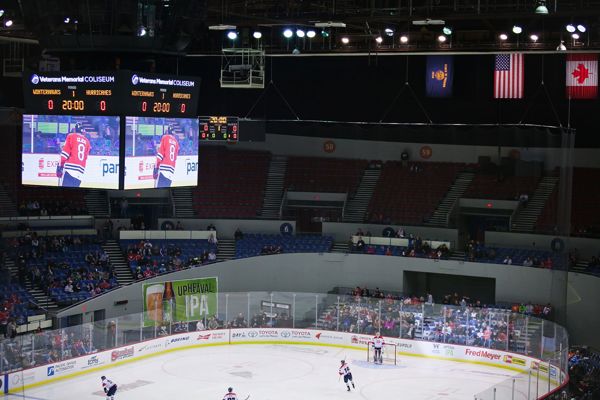 By combining Leyard and Planar's leadership in fine pitch LED and LCD large format and video wall displays with the industry expertise of Lighthouse, this partnership will offer new innovations for sports and entertainment customers in North America. Kicking off this partnership, the companies will be showcasing their compelling range of sports venue display solutions for the first time at the 2018 Baseball Winter Meetings, December 10-12 in Las Vegas.
Leyard, the No. 1 global supplier of LED displays, offers a comprehensive line of LED and LCD video wall and large format displays, as well as a strong organization dedicated to supporting customers.
"We are thrilled to announce our strategic partnership with Lighthouse," said Leyard and Planar Executive Vice President of Sales and Marketing Adam Schmidt. "With our market-leading fine pitch LED and LCD offerings, combined with Lighthouse's LED solutions designed for the sports market, we can offer customers a display technology experience never before available in our industry."
Lighthouse brings a tailored product line and years of proven implementation success in the sports market. As a global leader in LED video display technology, Lighthouse has major installations in professional venues in Los Angeles, Cleveland, Dallas, Seattle, Philadelphia and Atlanta and a major presence at Times Square in New York. Lighthouse screens also provide information and entertainment at many major university and public facilities throughout North America.
"We see this partnership as an extremely powerful strategic fit, leveraging the two companies' respective strengths," said Peter Chan, managing director at Lighthouse. "Lighthouse will deliver LED sports solutions to Leyard and Planar with strong back-end capabilities and innovative technologies. Leyard and Planar are the perfect partners to accelerate market growth and together we will create innovative technology showcases in the sports vertical for many years to come."
The partnership follows Leyard and Planar's hiring of industry veteran Douglas Moss as general manager for sports and entertainment in March 2018. Moss leads the companies' focus on the sports venue market and brings more than 30 years of experience, including serving as president of Madison Square Garden Network; president and CEO of the Buffalo Sabres and president and COO of the Phoenix Coyotes (National Hockey League teams). Moss' career also includes senior roles with the International Hockey League (IHL) and the NHL's Anaheim Ducks.
To learn more about the Planar partnership with Lighthouse and their offerings for the sport and entertainment market visit www.planar.com/Sports or visit Booth #905 at the 2018 Baseball Winter Meetings, December 10-12 at the Mandalay Bay Resort and Casino in Las Vegas.