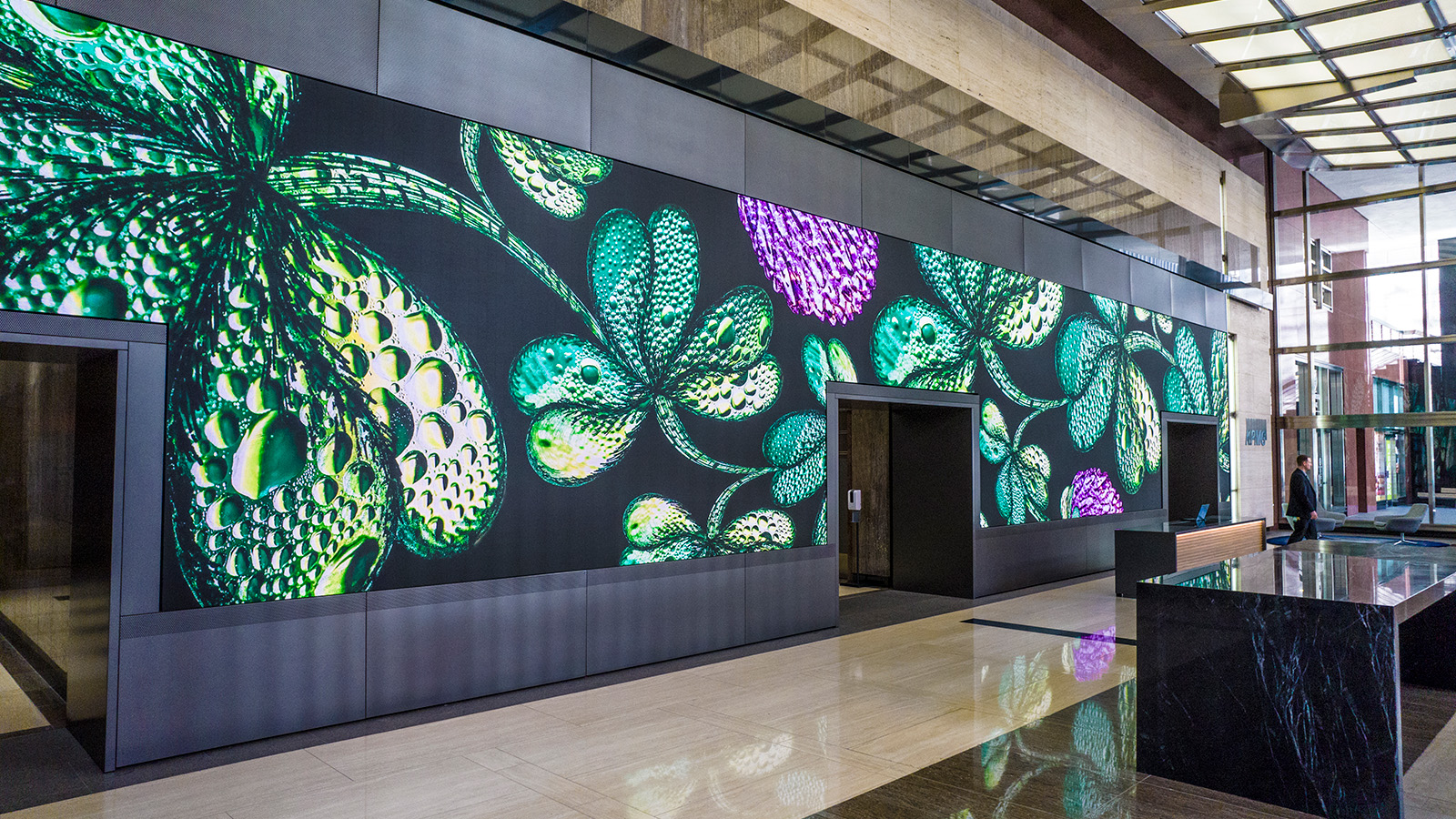 LED Creates the Perfect Lobby Centerpiece
Who travels through your organization's lobby on a day-to-day basis and what kind of impression are you trying to make? Do your employees need a tranquil or energetic environment to foster a more productive workday? Are you looking to advertise your company's services to prospective customers or highlight an award-winning project you recently completed with industry partners? We're seeing more businesses deploy lobby LED video walls to display messages and updates, deliver digital art experiences and broadcast presentations, conferences and other special events. A significant number of large corporations are using LED displays externally as well as in lobbies and other public spaces to help draw employees and customers back to the workplace after COVID-19, suggests Futuresource's 2022 Global LED Display Market Report.
No matter the application, Planar's lineup of fine pixel pitch LED video walls provides the visual excellence any customer needs to make a statement. And, with features like pixel pitches as fine as 0.6 millimeters and front service accessibility, 16:9 aspect ratios for beautiful Full HD and 4K content, and ADA-compliant profiles less than 4 inches they offer flexible options to help customers find the perfect solution for their individual needs. Two of the award-winning lines, Planar® DirectLight® Ultra™ Series and Planar® TVF Series, also include the unrivaled Planar® EverCare™ Lifetime Limited Warranty, covering the entire product from controller to sub-pixel and every component in between to deliver total assurance for customers while reducing their lifetime cost of ownership.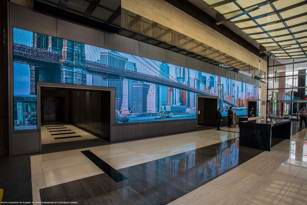 For Los Angeles-based KPMG Center, a 74-foot-wide by 11-foot-high Planar TVF Series LED video wall serves as a massive digital art canvas covering a wall of the building's two-story lobby. In search of a digital experience that would work well with the architecture and support the building's vision for the reimagined workspace, the design flexibility of the Planar TVF Series proved to be a useful feature for a video wall this big. A key challenge of the project involved installing such a massive LED display across an irregular wall surface marked by three elevator foyer openings. Now, with a combination of thematic scenery and custom digital artwork, KPMG guests and tenants benefit from a beautiful, breathtaking lobby that creates an immersive, calming atmosphere for people to visit and unwind.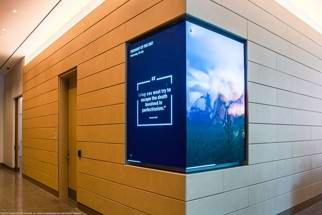 When residential development One65 Main was looking for a way to display public transit information and encountered an architectural limitation that triggered the need for a new video display design, they explored a solution that would not only work with the architecture, but also have a higher visual impact on the space. Wrapping one of the 90-degree lobby corners is a nearly 8-foot-long by 5.5-foot-high, 1.2 millimeter pixel pitch Planar LED video wall. The building can split content between different facing sections of the video wall, with one side showcasing display transit information required by the city, and the other displaying curated content ranging from news and weather to digital art, social media and daily quotes. The eye-catching video wall also offers One65 Main the flexibility to configure the display to showcase content across one seamless canvas wrapping the corner. In addition to being the attention grabber of the space, the video wall helps One65 Main make the lobby a more welcoming setting for anybody walking in and supports the building's focus of creating a sense of community and engagement.
Visitors to McDermott Will & Emery's New York City office and 67th floor lobby are also met with Planar TVF Series video wall technology. Two large video walls measuring nearly 26-feet-long by 11-feet-high and 22-feet-long by 11-feet-high are located on either side of the elevator bank, both with a 1.2 millimeter pixel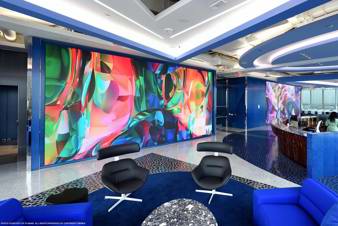 pitch, adding impact and highlighting the company's culture, which emphasizes employee happiness. Plus, with the addition of a Zoom Rooms application, McDermott Will & Emery, one of the largest grossing law firms in the U.S. and globally, can display digital artwork or content for live events, presentations, digital conferences and special celebrations in a variety of screen configurations.
It's possible that you've identified a fine pitch LED video wall as the very attraction your lobby needs today, but don't know where to start. If that's the case, let's chat. With entry-level, mainstream and premium fine pitch LED video wall lines, Planar can accommodate an array of designs and needed features, and we're here to help you find the perfect setup for your environment. Are you tasked with an irregularly-shaped wall, limited on space or looking to create comfortable viewing and improve visibility for hundreds of spectators in a large, open space no matter their location? We're up for the challenge.