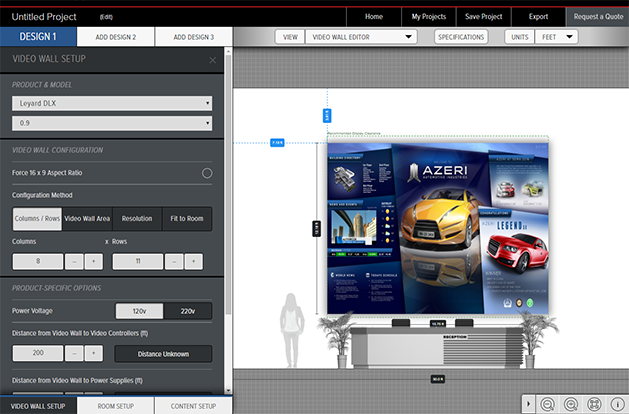 Design Your Next Video Wall Project with the Next-Generation Calculator
Designing video walls just got a lot easier (and more fun!) with Planar's new Video Wall Calculator
When trying to determine what video wall technology or models best fit, manufacturer's video wall design tools have become a necessary. Since 2014, Planar has been leading the way in developing and delivering industry-leading free, easy-to-use online Video Wall Calculators that simplify the video wall selection process by enabling users to easily configure video walls, preview it and download the results – complete with specification data, installation diagrams and custom renderings.
Planar recently launched the Next-Generation Video Wall Calculator that builds upon the success of Planar's Clarity Matrix and LED Video Wall Calculators, with new important new features and enhancements including:
Incorporation of Augmented Reality (AR) to visualize designs in real spaces by simply uploading a photo
Mobile-friendly for easier use on tables and smart phones
Improved and more modern user interface
Planar understands the value of these design tools and are committed to leading the industry in developing video wall design tools that simply, The new Video Wall Calculator includes key Planar LCD and LED video wall product lines, with more LED product lines coming in early 2019.
Check out a video demonstration of the Next-Gen Video Wall Calculator or try it out now!