Planar is committed to using best practices to develop display solutions that meet the security needs of our customers. In the always-evolving threat landscape, perfect cybersecurity cannot be guaranteed, but Planar is diligent in adapting our processes and our products in order to best meet the product security needs of our customers.
Designed for Security
Planar continually trains our engineers and improves processes to reduce vulnerabilities from the earliest point in the product lifecycle.
Planar strives to move security considerations and testing further upstream in our development process. To that end Planar also evaluates our supply chain partners with respect to product security concerns.
In our own development, Planar leverages standards, best practices and independent third party expert review of products, processes and our IT environment in order to meet Planar's product security goals.
Vulnerability Management
Planar iterates continually through these stages:
Discover

Using standards-based best practices and tools, Planar product designers work with customers and suppliers to identify potential vulnerabilities in our products.

Evaluate

Applying a consistent evaluation framework, Planar assesses the risk of each identified vulnerability.

Prioritize

Vulnerabilities are prioritized for remediation according to the assessed risk.

Remediate

Mitigations are developed for prioritized vulnerabilities.

Communicate

Options for mitigation are documented and made available to our customers. Mitigations may be as simple as a configuration change, or may require product updates.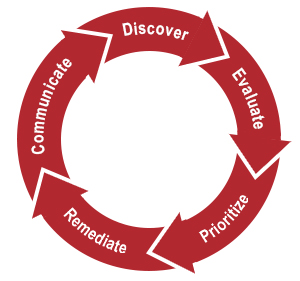 NDAA-Compliant
Planar products are NDAA-compliant in accordance with Section 889 of the John S. McCain National Defense Authorization Act for FY 2019 (NDAA). Visit the Planar US Government page for more information about Planar's US Government business.
Reseller Partner Portal
Implementing the latest software and device firmware can help maintain the security of Planar products and provide access to new capabilities. The Planar Partner Portal for Authorized Planar Resellers provides the latest versions of software and firmware.
Contact Us
If you have any security questions or concerns related to Planar display solutions, please contact our Product Security Team.