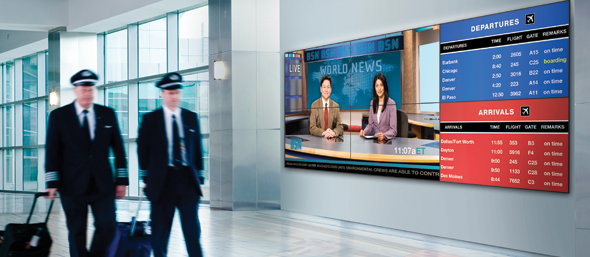 Extended Ruggedness and Optics
Improved contrast. Faster perception.
Planar® ERO™ (Extended Ruggedness and Optics™) technology utilizes a protective glass that is bonded to the front surface of the display using a proprietary process that creates a highly durable display surface that can withstand rigors of high-traffic environments.
This added durability can make any display ideal for usage in interactive applications. Planar ERO also improves perceived contrast by more than 300 percent, giving viewers the highest quality visual experience, and making content more readable and impactful even in bright public venues.