Video Walls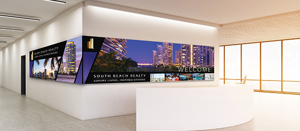 Leyard DirectLight X LED Video Wall System
The next-generation Leyard® DirectLight® X LED Video Wall System expands the award-winning Leyard® DirectLight® LED Video Wall System platform to deliver the ultimate complete LED video wall solution. With the off-board Leyard® Video Controller, Leyard DirectLight X becomes the industry's first LED video wall solution to embed advanced video processing directly into the product. Leyard DirectLight X supports 0.7, 0.9, 1.2, 1.5 and 1.8 millimeter fine pixel pitches and includes industry-leading wall mount, full front service access, a mission-critical design for 24x7 reliability and modern, web-based control and management software.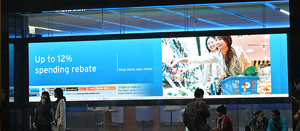 Leyard TVH
The Leyard® TVH Series is a high performance, fine pitch LED video walls available in a 1.6 millimeter pixel pitch. The Leyard TVH Series delivers industry-leading image quality and features an advanced design offering high reliability for a range of demanding indoor applications.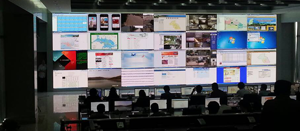 Leyard TWA
The Leyard® TWA Series is a line of fine pitch LED video walls available in 0.9, 1.2 and 1.8 millimeters pitches. The Leyard TWA Series is architected to support the highest pixel density and delivers benefits unique to its "flat panel" design including a 16:9 form factor optimized for the most popular high resolution standards, ease of installation and service, and outstanding flatness and uniformity.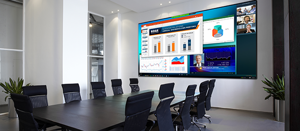 Leyard TWS Series
The Leyard® TWS Series is a family of versatile ultra-fine pitch LED video wall displays available in 0.9, 1.2, 1.5 and 1.8 millimeter pixel pitches. Featuring a convenient 27" diagonal size, the all-in-one design fits a broad range of fine pitch installation environments. The Leyard TWS Series is lightweight and easy to handle enabling it to be an attractive solution for faceted curved video walls, hanging video walls or traditional video walls favoring a compact fine pitch solution.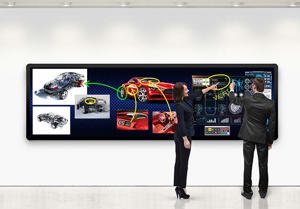 Leyard LED MultiTouch
Leyard® LED MultiTouch is the industry's first completely seamless interactive LED video wall. Using Leyard® PLTS™ (Pliable LED Touch Surface™) technology and a sleek framing system, Leyard LED MultiTouch provides a 32-point simultaneous interactive surface for a dynamic multi-user experience.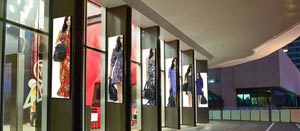 Leyard VersaLight Series
The Leyard® VersaLight™ Series is an innovative family of LED video wall displays designed with flexibility to support a wide range of indoor and outdoor applications, in a variety of pixel pitches. Leyard VersaLight Series features a quick-install, self-supporting mounting system and self-contained LED cabinet design, making it capable of covering a wide range of video wall installation strategies including: wall or ceiling-mounting, hanging, stacking and mounting individual LED cabinets directly to custom frames.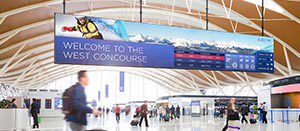 Leyard TVF Series LED Video Walls
The Leyard® TVF Series is a family of fine pitch LED Video wall displays available in 0.9, 1.18, 1.26, 1.454, 1.575, 1.89, and 2.5 millimeter pixel pitches. Giving a new meaning to multi-functionality and quick installation, the Leyard TVF Series offers front serviceability and a creative stackable design that eliminates cabinet-to-cabinet cabling and reduces the complexity of installation and vertical alignment.
Additional Leyard TVF Series LED Video Walls Information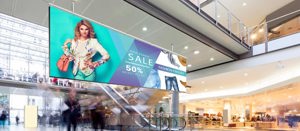 Leyard CarbonLight
Leyard® CarbonLight™ LED Displays are a comprehensive line of LED display solutions designed specifically for rental, staging and fixed-flexible installations. With a broad range of models, Leyard CarbonLight LED displays deliver a wide range of unique LED display solutions for eye-catching, creative public venue installations.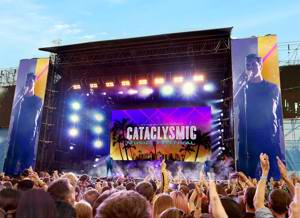 Leyard VVR Series Indoor and Outdoor LED Video Walls
The Leyard® VVR Series family of indoor & outdoor LED video wall displays designed to meet the fast-paced needs of rental & staging, large venue and events. Delivering fast assembly and easy servicing, Leyard VVR Series LED displays feature magnetically-attachable cabinets with a quick-lock system to support single-person handling. Leyard VVR Series indoor models are available in 2.5, 3.9, 4.8 and 5.9mm pixel pitches & outdoor models are available in 2.9, 3.9, 4.8, 5.9, 7.8 and 10.4mm pixel pitches. The Leyard VVR Series easily adapts to hanging and floor-mounted installations — creating stunning video walls that visually enhance environments.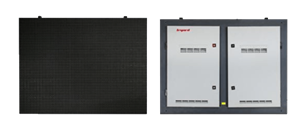 Leyard CV
The Leyard® CV Series is a line of indoor and outdoor LED video walls available for a wide range of applications and environments. Designed for high reliability and durability, the Leyard CV Series delivers a cost-effective seamless LED video wall solution.
Additional Leyard CV information
Leyard TWF Series
The Leyard TWF Series adopts accurate power voltage control technology (common cathode driver), so as to lower the product power consumption. Adopts HDMI interface, no external LED controller needed, greatly increase the universality of the product.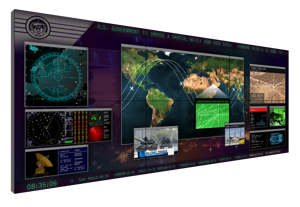 Clarity Matrix G3 LCD Video Wall System
The Clarity® Matrix® G3 LCD Video Wall System evolves the superior performance and mission-critical reliability of previous versions of the Clarity® Matrix® LCD Video Wall System to deliver the ultimate LCD video wall solution. Building on the accomplishments of the award-winning Clarity Matrix architecture, Clarity Matrix G3 combines the industry's thinnest profile ultra-narrow bezel LCD with industry-leading improvements to video processing, installation, management and off-board electronics, delivering a next-generation video wall solution. Clarity Matrix G3 is available in standard (LX) and high (MX) brightness 46" and 55" models, along with options for protective Planar® ERO-LCD™ (Extended Ruggedness and Optics™) technology, passive 3D and interactive multi-touch.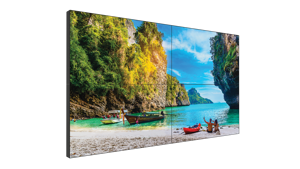 Planar VM Series Video Wall
The Planar® VM Series is a line of extreme and ultra-narrow bezel LCD displays that provide a video wall solution for the demanding requirements of high ambient light environments, 24x7 mission-critical applications and digital signage applications including retail, hospitality, universities, sports bars, corporate lobbies, casinos and museums. The Planar VM Series is available in 55" displays with an extreme-narrow tiled bezel width of 1.8mm or ultra-narrow tiled bezel width of 3.5mm for near seamless video walls with 4K at 60Hz connectivity and loop through and brightness up to 700 nits.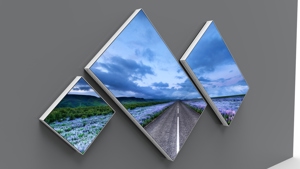 Planar Mosaic Architectural Video Walls
Planar® Mosaic® Architectural Video Walls redefine interior spaces, providing endless design possibilities. Planar Mosaic features three different size LCD tiles, inculding a truly square 22" tile, that can be mounted in any position and at almost any angle.
Additional Planar Mosaic information