Large Format LCD Displays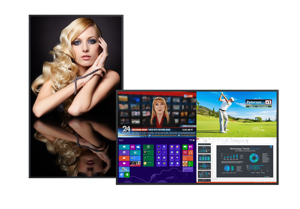 Planar UltraRes Series
Planar® UltraRes™ Series is a family of 75", 86" and 98" Ultra HD (3840 x 2160) professional LCD displays. With a native 4K resolution, Planar UltraRes Series has four times the resolution and pixel density of comparably-sized full HD displays.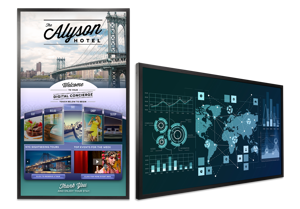 Planar QE Series
Planar® QE Series is a line of 75", 86" and 98" Ultra HD resolution (3840 x 2160) LCD displays that provide a simply impressive end-to-end solution for designing, distributing and playing back ultra-high resolution content on a single display or multiple displays within a network, dramatically reducing installation cost and complexity. Available with an embedded media player, cutting-edge 4K at 60Hz and multi-touch models, the Planar QE Series is ideal for applications ranging from dynamic digital signage to collaborative meeting spaces.
Planar EP Series
Designed specifically for commercial applications operating up to 24x7, the Planar® EP Series line of high performance large format LCD displays range in size from 46" to 65" and include HD resolution, ultra HD resolution and interactive touch models. Planar EP Series displays provide a full array of connectivity and control options, landscape or portrait orientation and an industrial thin metal bezel for enhanced durability.