LED-Videowall-Lösungen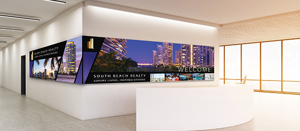 Leyard DirectLight X LED Video Wall System
"Bei der neuen Generation der Leyard® DirectLight® X LED Video Wall handelt es sich um die konsequente Weiterentwicklung der bereits mehrfach ausgezeichneten DirectLight® LED Video Wall platform. Mit Leyard® Video Controller Offbord-Elektronik ausgestattet ist DLX die ultimative und komplette Lösung mit integriertem Video-Prozessing-Konzept. Leyard DirectLight X unterstützt 0.7, 0.9, 1.2, 1.5 und 1.8 millimeter NPP and beinhaltet ein erstlklassiges Wandmontage-System bei vollem Front-Access und einer 24/7 Performance. Zusatzlich verfügt die Lösung über eine webbasierte Management-Software für den Controller."
Zusätzliche Informationen zu DirectLight X LED Video Wall System (in Englisch)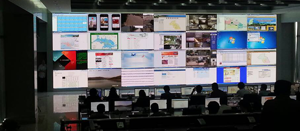 Leyard TWA
Die Leyard® TWA-Reihe umfasst ein Design von Fine-Pitch-LED-Videowalls, die mit 0,9, 1,2 und 1,8 mm Pixelabstand ausgestattet sind. Die Leyard TWA-Produktreihe ist so konzipiert, dass sie die größte Pixeldichte unterstützt. Darüber hinaus verfügt sie über ein einzigartiges  16:9 Flachbildschirm-Design, welches die erforderlichen Hochauflösungsstandards, die Einfachheit von Installation und Wartung sowie die extreme Übergangslosigkeit und damit damit die Einheitlichkeit der Anzeige optimiert unterstützt.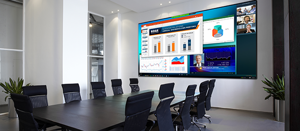 Leyard TWS-Serie
Die Leyard® TWS-Reihe besteht aus Videowalls mit vielseitigen Ultra-Fine-Pitch-LED-Kabinets, die mit 0,9, 1,2, 1,5 und 1,8 Millimeter Pixelabstand erhältlich sind. Dank ihrer zweckmäßigen 27"-Diagonale unterstützt dieses All-In-One-Design ein breites Spektrum an Fine-Pitch-Installationsumgebungen. Die energiesparende und damit weniger Wärme absorbierende Leyard TWS-Reihe ist federleicht und einfach zu bedienen, was sie besonders attraktiv für facettierte, gewölbte Videowalls, hängende Videowalls und traditionelle Videowalls macht, für die eine kompakte Fine-Pitch-Lösung erforderlich ist.
Zusätzliche Informationen zur Leyard TWS-Reihe (in Englisch)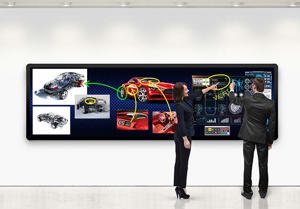 Leyard LED MultiTouch
Leyard® LED MultiTouch ist Industrieweit erste übergangslose interaktive LED-Videowall. Mit der Leyard® PLTS ™ (Pliable -biegbare LED Touch Oberfläche™) Technologie und einem schlanken Ramen, bietet Leyard LED MultiTouch eine 32-Punkt Multitouch Interaktionsoberfläche für eine dynamische Nutzererfahrung in virtuellen Team oder Teams vor Ort.
Zusätzliche Leyard LED MultiTouch Informationen (auf Englisch)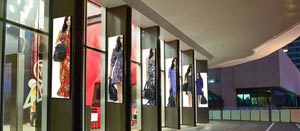 Leyard VersaLight Series
Bei der Leyard® VersaLight™ Serie handelt es sich um eine innovative LED Videowall-Familie, die flexibel und mit einem breiten Angebot an Pixel-Pitch einen großen Bereich von Indoor- und Outdoor-Applikationen unterstützt. Die Leyard VersaLight Serie ist aufgrund des Mounting-Systems und dem Design der LED-Kabinets schnell zu installieren. Installationen sind wandmontiert, hängend, mit einem Stacking-System oder auch mit direkter Montage auf Individual-Frames möglich.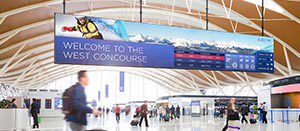 Leyard TVF Series LED Videowall
Bei der Leyard® TVF Serieshandelt es sich um eine innovative LED Videowall-Familie, die mit 1.5, 1.8 and 2.5 millimeter Pixel Pitch aufwartet. Sie ist wegweisend bei multifunktionalität und Schnell-Installation. Als Front-Service-Produkt besticht sie durch ihr Stackable und kabelloses Design. Darüber hinaus reduziert das Design die Komplexität der Installation und der Ausrichtung auf ein Minimum.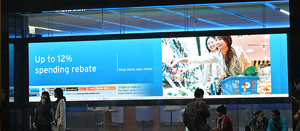 Leyard TVH
Die Leyard® TVH-Reihe umfasst leistungsstarke Fine-Pitch-LED-Videowalls, die mit 1,6 mm Pixelabstand erhältlich sind. Die Leyard TVH-Reihe bietet branchenführende Bildqualität sowie fortschrittliches Design und gewährleistet für eine Reihe anspruchsvoller Indoor-Anwendungen hohe Zuverlässigkeit.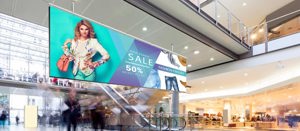 Leyard CarbonLight LED-Displays
Leyard® CarbonLight™ LED-Displays stehen für eine umfassende Produktreihe aus LED-Wall-Kabinets, die sich besonders für Miet- und Bühneninstallationen sowie für statische und flexible Konfigurationen eignen. Das hoch diversifizierte Produktangebot der Leyard CarbonLight Produktlinie umfasst zahlreiche originelle LED-Displaylösungen, die bei öffentlichen Anwendungen auffallende, kreative Installationen ermöglichen.  Leyard® CarbonLight™ ist in unterschiedlichen Pixel-Pitch für Indoor, Outddor, belastbare Bodenaufbauten, licht- und winddurchlässiges Mesh, sowie für Concarve oder Convex gebogene Aufbauten konfigurierbar.  
Zusätzliche Informationen zu Leyard CarbonLight (auf Englisch)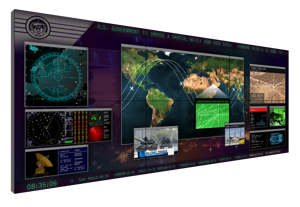 Clarity Matrix G3 LCD Videowall System
Die Clarity® Matrix® G3 LCD Video Wall System entfaltet die erstklassige performance und mission-kritische Verlässlichkeit der vorherigen Versionen von Clarity® Matrix® LCD Videowall Systemen. Sie liefert die ultimative Videowall-Lösung. Bei Weiterentwicklung der Fertigkeiten der preisgekrönten Clarity Matrix Architektur Clarity Matrix G3 wird das dünnste Rahmen-Profil mit industrie führenden Fähigkeiten zum Video-Prozessing kombiniert. Installationsmanagement und Off-board-Elektronik sind in der 3ten Generation wegweisend. Clarity Matrix G3 ist mit Standard (LX) and hoher (MX) Helligkeit bei 46" and 55"verfügbar. Als weitere Features sind neben passivem 3D und interactivem Multitouch ein schützendes Glas mit der Planar® ERO-LCD™ (Extended Ruggedness and Optics™) Technologie erhältlich.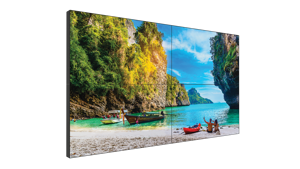 Planar VM Serie LCD Video-Wall
Die Planar® VM Serie beinhaltet verschiedene Typen von LCD-Displays mit ultra-schmalen Rahmen, die zu einer Video-Wall zusammen gestellt werden können. Designed ist die Serie für Umgebungen mit unterschiedlichem Lichtbedingungen, für den 24/7-Betrieb bei Anwednugen im Digital Signage, in der Hotellerie und Gastronomie, für Universitäten, Empfangsbereiche, Casinos oder Museen. Die Planar VM Serie ist in 55" mit einem Rahmenaufbau von 1.8mm oder mit 3.5mm erhältlich. Bild- und Video-Processing erfolgen mit einer Auflösung von bis zu 4K. Das Prozessing erfolgt bei 60Hz und durchgängiger Konnektivität. Bis zu 700 nits Leuchtkraft erzeugen ein perfektes digitales Visualisierungserlebnis.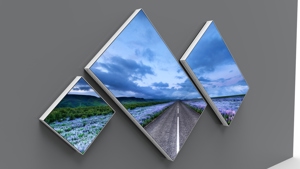 Planar Mosaic-Architektur-Videowalls
Planar® Mosaic®-Architektur-Videowalls definieren Innenräume neu, indem sie dem kreativen Ausdruck endlose Möglichkeiten eröffnen und dem Betrachter sowohl Kunst als auch Informationen auf innovative, dynamische Art darbieten. Mit Planar Mosaic-Videowallsn kann in jedem Raum die erwünschte Emotion hervorgerufen oder eine Markenerfahrung geschaffen werden.