Complete Control of Visual Information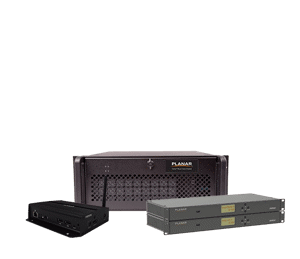 Planar provides a full range of video wall and image processing and media player solutions that set the industry standard for performance, power, and versatility  - so you can manage your content the way you want. 
Large and small venues alike use Planar's processors and media players to enhance behind-the-scenes capabilities when broadcasting a single image across multiple displays, a single image across a single or specific display, or display several different feeds at any place within a single display. Planar provides a choice of world-class content management solutions to best fit your application needs and requirements.