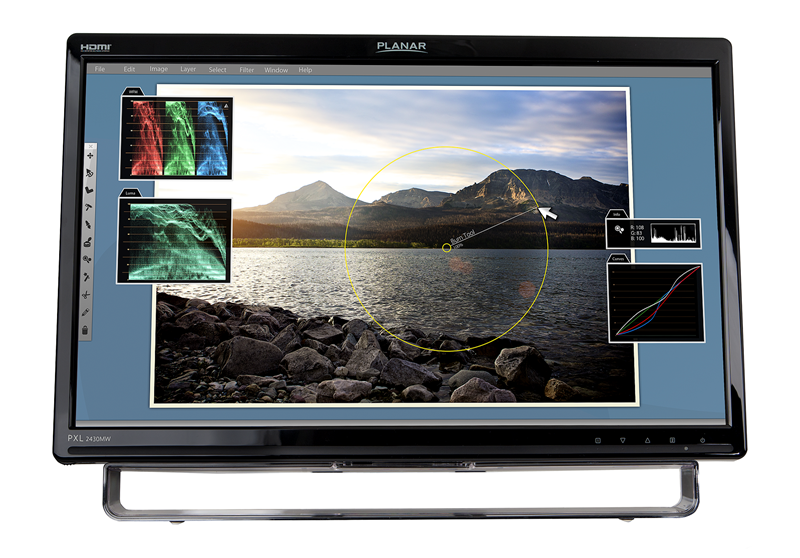 24-27 Inch LCD Touch Screen Monitors
Planar offers a wide range of multi-touch, widescreen, and high-definition monitors.
Planar's professional flat panel LCD desktop monitors deliver the sharpest images, fastest graphics, and beautiful colors - all with slim profiles that are nothing less than bevel-edge beautiful. Larger monitors allow for viewing and editing sophisticated CAD or graphics or even viewing two documents on the same screen with clarity and ease.
Durable and dependable, Planar touch screen monitors have what it takes to perform in demanding desktop, point-of-sale, point-of-purchase, and public environments. Planar brings decades of rugged and extreme application display experience to touch screen monitors, making them the most dependable and well-performing on the market. The Planar® Helium™ Series, a feature-rich monitor integrated with an easily adjustable stand, is designed to provide the ultimate touch experience on the desktop.