Touch Screen Monitors for Any Application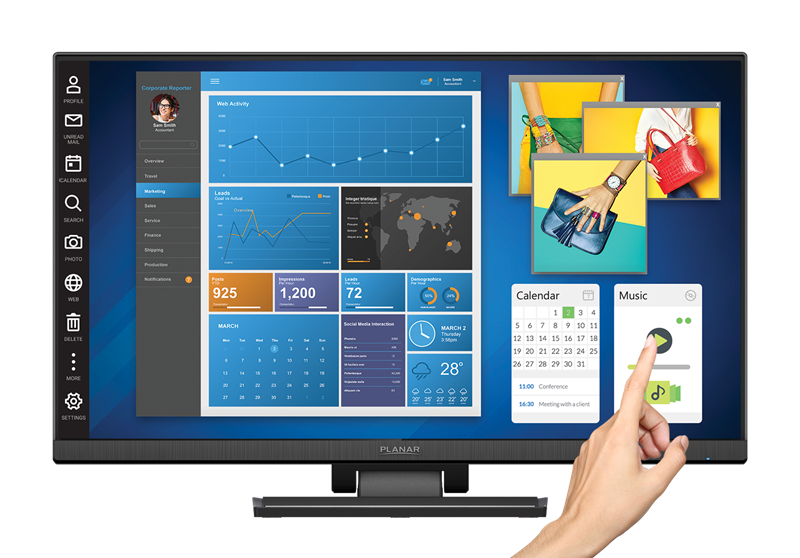 Planar Touch Screen monitors are sure to dazzle with unbeatable image quality and high performance. They are perfect for a variety of high-traffic environments and provide the ultimate touch experience on the desktop.
Durable and dependable, Planar Touch Screen Monitors have what it takes to perform in demanding desktop, point-of-sale (POS), point-of-purchase, and public environments. Planar has decades of experience with rugged and extreme display applications, and brings this expertise to touch screen monitors to make them the most dependable and well-performing on the market.