RSVP  for Grand OpeningVisit our Washington DC Showroom Grand Opening event to see the latest in display innovations from Leyard and Planar. The Grand Opening event will include product demonstrations, training sessions and networking events.
Training Schedule
Wednesday, May 24

Evans Consoles, Best Practices in Control Room Design
Credits: 1.0 LU
Times: 11:00am - 12:00pm, 2:00pm - 3:00pm

Register 
Fundamentals of Fine Pitch LED - Course Overview

Credits: 1.0 CTS/CTS-D or 1.0 LU
Times: 10:00 - 11:00am, 1:00 - 2:00pm
This CTS-certified course educates attendees on the basic principles of Direct View LED display technology, provides an explanation of pixel pitches and best practices for determining the best pitch of applications, as well as the key considerations for installing Direct View LED.

Register 

Thursday, May 25

Clarity Matrix LCD Video Wall System Certified Installer Training   Course Overview

Credits: 3.0 CTS/CTS-I
Time: 9:00am - 5:00pm 
The Clarity® Matrix™ LCD Video Wall System Certified Installer Training course is an introduction to the Clarity Matrix LCD Video Wall product family and is designed to prepare attendees for the installation of the product.

Register 
Products Featured
This new Showroom features the latest in Leyard and Planar display technology in a state-of-the-art control room demonstration center.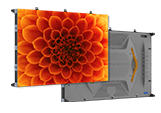 The Leyard® TWA Series is a line of fine pitch LED video walls with a unique "flat panel" design that features a 16:9 form factor, ease of installation and service, and outstanding flatness and uniformity.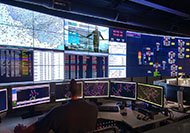 The Clarity® Matrix® LCD Video Wall System features the industry's thinnest profile extreme narrow bezel width as small as 1.7mm and improvements in design, installation and service to deliver on its reputation as the best-in-class LCD video wall solution with even small bezels.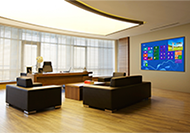 Planar® UltraRes™ Touch displays combine a 75", 86" or 98" multi-touch experience with stunning 4K image clarity, providing a best-in-class solution for professionals who seek to collaborate or annotate using a large viewing area, the highest image resolution and enterprise-level features.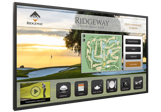 Planar® EP Series is a line of Ultra HD resolution professional LCD displays offering best-in-class reliability with stunning image quality. Available in touch versions, the Planar EP Series displays bring interactivity to the 4K immersive experience.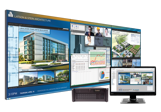 Clarity® Visual Control Station™ (VCS™) is a flexible and easy-to-use video wall processor designed to capture, display and manage multiple sources on a video wall supporting a wide variety of visual inputs including analog, digital, and IP network-based video and computer sources.