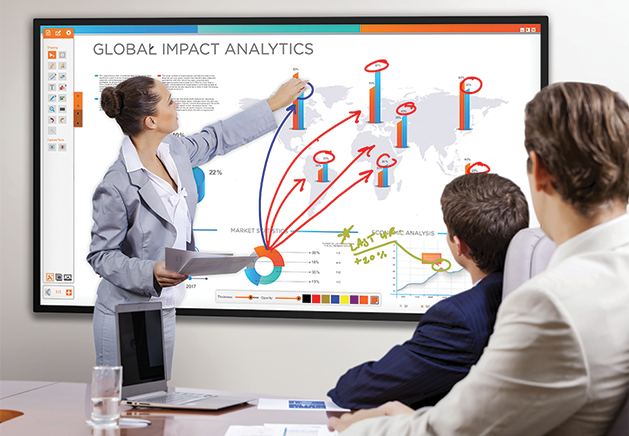 Planar Launches Planar TouchMark Premier Annotation and Whiteboarding Software
Planar is pleased to announce the release of Planar® TouchMark™, the industry's premier collaboration solution for annotation and whiteboarding. This easy-to-use software provides the essential toolset for collaborating on-screen in meeting rooms and classrooms. Planar TouchMark pairs nicely with any of Planar's touch-enabled displays, many of which support multi-user drawing and interaction. Optimized for resolution up to Ultra HD, Planar TouchMark is suitable for a wide range of displays and sources.
Starting May 2nd, 2016, all Planar® UltraRes™ Series Touch, Planar® EP Series Touch, PS7050T, and PS8250T models will come standard with a single license key for Planar TouchMark. Single-user and multi-user licenses are available for purchase from an authorized Planar reseller.
For more information about Planar TouchMark, visit: www.planar.com/TouchMark