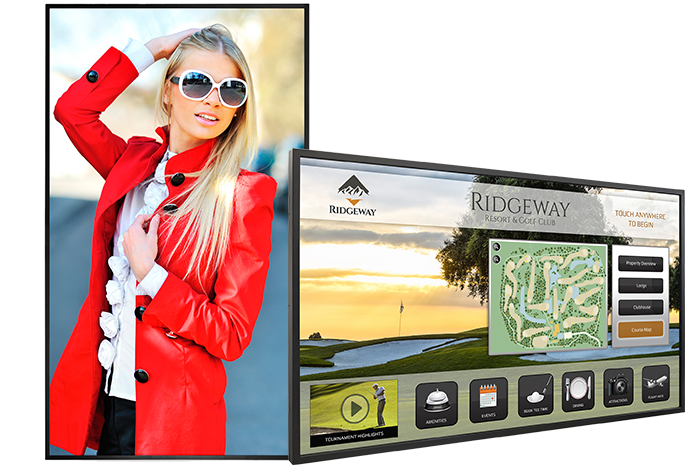 50" 4K Models Join Planar EP Series LCD Displays
Planar has added the Planar® EP5014K and Planar® EP5014K-T models to the Planar® EP Series Ultra HD LCD display line up. Available in 58", 65" and now 50", Planar EP Series 4K displays come standard with commercial-grade features required for digital signage, corporate and control room environments.  Also available in touch versions, Planar EP Series Ultra HD displays bring interactivity to the 4K immersive experience.
With four times the resolution of Full HD, Ultra HD Planar EP Series displays deliver life-like picture quality and an immersive experience. Compatible with existing Full HD and 4K sources as well as 4K sources coming to market, the displays support both current and future use. With the Ultra HD Planar EP Series displays, Full HD or sub-1080 content can be up-scaled to fill the entire 4K display area.
The Ultra HD Planar EP Series supports native 4K resolution at up to 60Hz, enabling smooth video and mouse tracking. True 4K at 60Hz can be driven via single-cable DisplayPort 1.2 or quad cable HDMI.