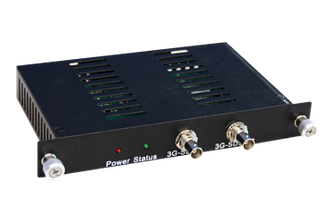 Planar Launches Two OPS Devices
Planar is pleased to announce availability of 3G-SDI and HDBaseT cards, compliant with Intel's Open Pluggable Specification (OPS).  These devices can be seamlessly integrated into displays with OPS option slots, including Planar® EP Series Ultra HD LCD displays.  

The 3G-SDI OPS module adds the capability to display broadcast quality video with SDI input and daisy chain.  Supporting a wide range of 3G/HD/SD-SDI input signals from 480i to 1080p, this device is ideal for the broadcast industry.

Utilizing the HDBaseT global standard, Planar's OPS HDBaseT receiver can reduce installation cost and complexity by receiving video and audio over Ethernet at up to 100m away for signals up to 1080p and 40m away for 4K.  This receiver is compatible with any transmitter following the HDBaseT standard.