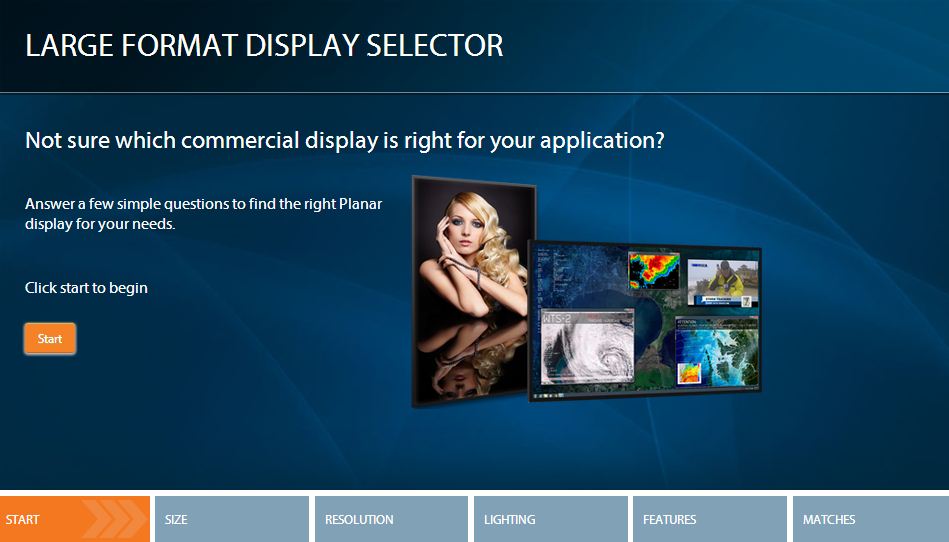 Planar Launches New Large Format LCD Display Selector Tool
Planar has launched a Large Format LCD Display Selector Tool, a free, online tool that helps users find the right commercial LCD display for their application. The Planar LCD Selector Tool is easy to use and after answering four simple questions, the LCD Display Selector outputs the ideal Planar LCD display solutions based on the user's requirements.
Planar offers a wide selection of commercial large format LCD displays ranging in size, price, functionality and features - all designed for demanding applications with high durability and performance requirements. From communicating information to enhancing ambience, Planar's flat panel LCD display monitor lines are the ideal complement to any retail store, lobby, control room or other professional application.
The Planar LCD Selector tool can be used from a range of devices including PCs, smartphones and tablets, and requires no software installation or registration. To use the Planar LCD Selector Tool, visit http://www.planar.com/display-selector.