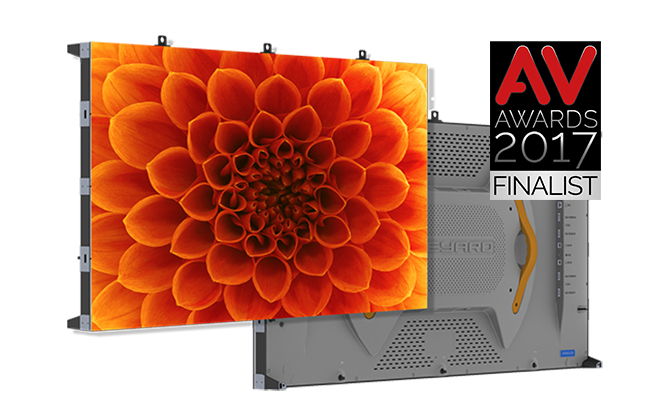 Leyard TWA 0.9 Short Listed for AV Awards Display Product of the Year
For 19 years AV Magazine's AV Awards have been highlighting the best of the best within the AV Industry. While this year's award winners have not been announced, they've narrowed down the competitors on their Short List.
And we're excited to announce Leyard TWA 0.9 LED Video Wall is in the running for Display Product of the Year!
The AV Awards recognize best practice, reward innovation and celebrate excellence across the global audio visual industry, making the Short List quite an achievement to be proud of.
Products will be judged by panels of senior representatives from user companies and key industry players. With knowledge and experience under their belts, judges will be looking for the following criteria in order to find the Product of the Year:
Demonstrable commitment to, and pursuit of, the future development of AV communications
Achievements that benefit AV sector clients and users as well as the entrant
Proof of market development initiatives
Proof of company performance in terms of market share, turnover or margin increases
Proof of benefit to clients
Evidence of technical innovation and creative solutions to communication problems.
Stay tuned and root for Leyard TWA 0.9, as the 2017 AV Awards winners are announced on September 29th!