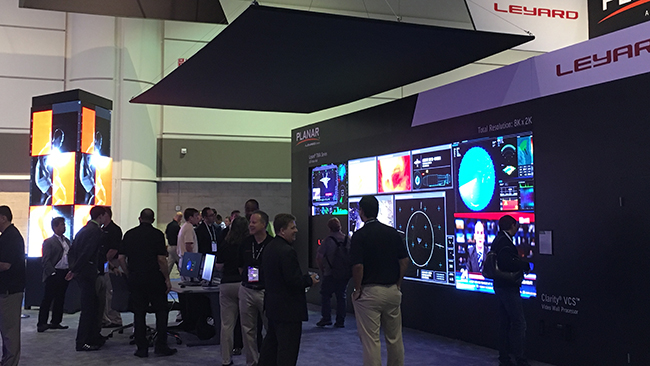 InfoComm Show in Five Words
Tradeshows are an exciting time to show off jaw-dropping new innovations and flawless installations of the products that our customers already know and love. This week at InfoComm 2017, we're showcasing the industry's first seamless 196" LED touch-enabled video wall and groundbreaking 0.7mm pixel pitch LED display, along with trailblazing augmented reality and custom LED solutions.
It's the perfect time to get everyone in the industry together under one big roof. Jennifer Davis, CMO of Leyard and Planar, a Leyard company, has compared industry tradeshows to giant family reunions. If you can image what that's like in this digital era, you can image the buzz on social media.
Earlier this year industry professionals were hyping up the upcoming show using the hashtag #InfoCommShowInFiveWords. Here are a few of our team's #InfoCommShowInFiveWords:
Wow, that's a big display!
Touch LED video wall? Cool!
Hot outside. Cool tech inside!
We are hiring (yes, you).
Can I take it home?
Is that a projector? No
What is your #InfoCommInFiveWords? 
Follow @LeyardGroup and @PlanarSystems for more updates on our booth (#3200) at InfoComm 2017.