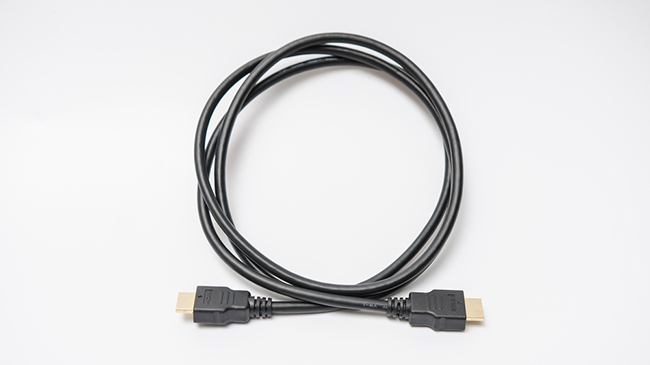 Why Cables Matter
As a display manufacturer, we typically don't talk about cables in our marketing and probably leave undiscussed one of the biggest sources of incompatibility and image quality degregation in the market.
HDMI cables come in five different performance categories:
Standard HDMI cable
Standard HDMI cable with Ethernet
Standard Automotive HDMI cable
High Speed HDMI cable
High Speed HDMI cable with Ethernet
The primary difference between Standard HDMI cables and High Speed HDMI cables relates to the video timing formats that can be supported. Standard HDMI cables can support up to 720p or 1080i, whereas High Speed HDMI cables support 1080p and beyond, including 4K. Integrators should ensure that they're only using high speed HDMI cables when supporting 1080p and higher signals.
The new HDMI 2.0 standard didn't introduce any new cables, so the existing High Speed HDMI cables can be used with signals up to 4K @ 60Hz. However, at the highest signal rates, even High Speed HDMI cables can be marginal at times. To help installers ensure that they're using the highest performance cables, the Premium HDMI Cable Certification Program was announced in 2015. Currently there are over 40 manufacturers participating in the program, so expect to see Premium High Speed HDMI Cables available later this year. And in the meantime, sourcing cables from manufacturers directly or from quality cable vendors is a critical part of your overall system performance. That is true whether you choose a Leyard LED video wall, a Clarity Matrix LCD video wall, a Planar UltraRes display or even a desktop monitor. You will get better performance with a better cable.
Special thanks to Planar engineer, Marques Girardelli for providing this insight.