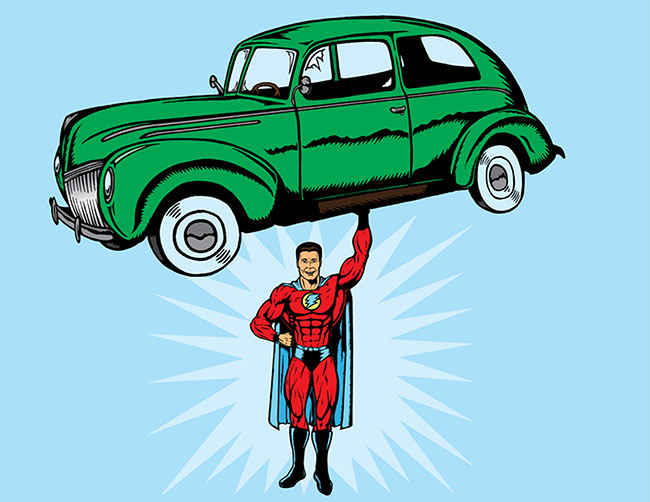 Strong Enough to Lift a Car
Superheroes from comics, movies, or television shows are often lauded for their strength. The ability to lift a car being a quintessential demonstration. And it turns out that people want display products, especially in the rental and staging market, that are incredibly strong. Superhero strong.
When we announced the Leyard® CarbonLight™ LED displays we knew that people would want to create amazing video floors using the Leyard CarbonLight CLF Series. For a stage floor, we knew it would need to hold up to the weight of dancers and sets. And for auto shows, we knew people would want to park cars on it. 
Even though the Leyard CarbonLight CLF displays are lightweight, they can hold over 1,100 pounds (500 kg) each.
This officially qualifies Leyard CarbonLight for superhero status!