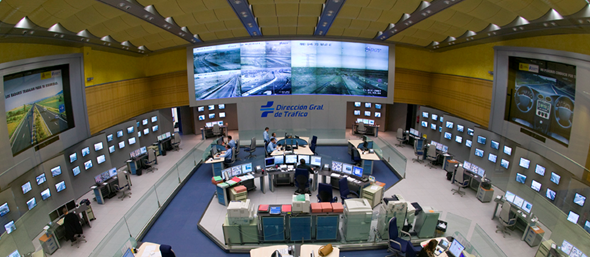 3 Ways Redundant Power Supplies are the AWD for Video Walls
All-wheel drive (AWD) is a useful feature in modern automobiles. For a number of the same reasons customers choose AWD, our customers choose redundant power supply options on their display products. Why? 
1. Both endure unexpected conditions
A redundant power supply for display systems is equivalent to the all-wheel drive and traction control features found in cars. It proves itself useful in times of risk when stability is of paramount importance. All-wheel drive allows a car to navigate through unexpected weather conditions, whether it be rain, snow, or ice.
Similarly, redundant power supply options, available on a variety of Planar and Leyard products, provide peace of mind when it comes to displaying content in environments where the conditions are unpredictable and the impact of a down video wall is high.
2.  Both inspire confidence
All-wheel drive provides extra traction by keeping all four wheels spinning. When stuck in the mud, driving over a slippery surface, or going off-road for an adventure, AWD keeps the driver feeling confident and in control.
Instead of providing extra traction for mission critical environments, redundant power supplies provide a reliable 24/7 operation. In military operations, utility control rooms, and healthcare settings continuous operation is not an option. It is a requirement. The redundant power supply feature acts as the AWD by instantaneously switching power supplies when faced with a failure. Its ability to keep the video wall up and running allows employees to direct their focus on other pressing issues and take their time to resolve issues or replace parts.
3.  Both occur seamlessly
Both of these systems can operate successfully without the user being involved. Just like AWD drive detects where extra power is needed and sends it to the axle that needs it, redundant power supplies switch seamlessly to ensure use of the display is not interrupted. System failures cannot and should not keep the show from going on.
Planar has 24/7 redundant power supplies as both a standard and an option for a variety of products. The Planar® UltraRes™ Series has redundant power supply as a standard while the Clarity® Matrix™ and Planar® DirectLight™ video wall can be factory-configured with this option at the time of order to allow the systems to operate continuously in the event of a component failure. The Leyard® CarbonLight™ CLI and CLA Series have dual power supply as an option, while on the CLO, CLM, and CLF models dual power supply is included as a standard.
Mission critical operations call for 24/7 redundancy. For more information on how you can get your displays into all-wheel drive, contact your reseller or a sales person.