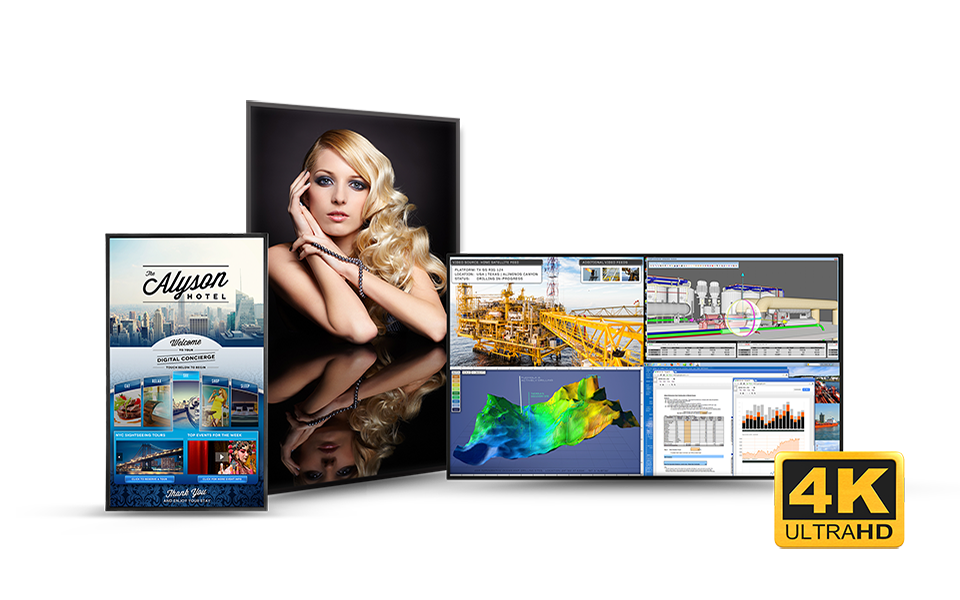 The 4K Content Chicken and Egg
Which came first, the chicken or the egg?
What started out as a meditative aid for Zen Buddhists has become so familiar a question that it's cliché. If it were created in modern times the question might be: which comes first, content or hardware? Without the content there's nothing to play on the hardware and without the hardware there's no reason for the content.
More than 4K
The move from 1080p (HD) displays to 4K (UHD) displays is similar to the move from SD to HD in that content is lagging behind the hardware. Video creators are slowly adopting the 4K standard as cameras and displays improve. But the biggest difference in the move from HD to 4K is that a 4K display is exactly four-times 1080p. So displays that can handle multiple inputs have the space to show four separate 1080p streams of content at the same time.
Planar® MediaPlex™ Plus
The Planar® UltraRes™ Series of 4K displays come with the Planar® MediaPlex™ Plus processing built in. MediaPlex Plus allows the display to show one full, 4K stream of content or up to four separate 1080p streams at the same time. So even if the content hasn't caught up with the hardware the hardware handle it.
While more and more video is being shot in 4K, that's not the only reason to use an UltraRes display. A stock broker could keep track of four different tickers, each in full HD, on the same display. Four different news channels could be playing to keep the office up-to-date on the latest events. Or the rendering of a graphic could be displayed on one side of the screen while the coding is done on the other.
Eggs and Chickens
Showing SD content on an HD screen didn't look very good. But showing HD content on a 4K screen can give you new ways to show content and new means to interact with data. With the UltraRes displays it's not the same old chicken and egg dilemma.