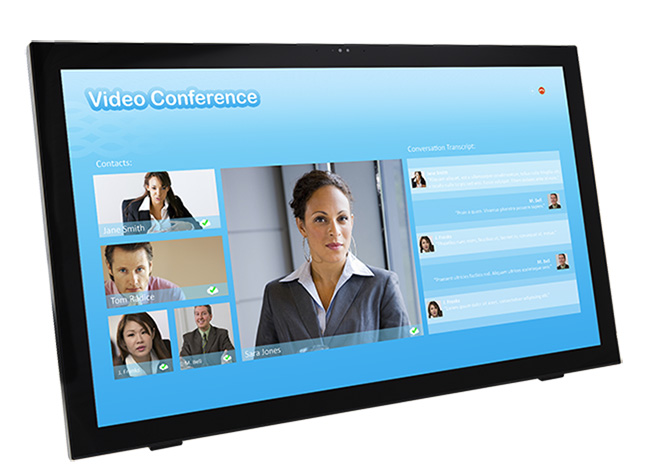 Natural Computing, Intuitive Interface
In June of 2007 when the very first iPhone was released a change began for not only Apple customers, but also everyone who uses computers, phones, or any type of electronic device. Touch interfaces became mainstream.
The iPhone was far from being the first touch interface—the technology has existed since the 1970s—but with the launch of the iPhone, then Android phones, then iPads and tablets, touch interfaces became a natural way for us to control our devices.
Now it's time for our computers to catch up.
The Desktop Gap
For all of the advantages of touch interfaces, they still don't work very well for fine movements needed in crafting spreadsheets and they aren't ideal for long-format text entry. Desktop and laptop computers are still an important tool for design fields, for spreadsheet and document heavy office work, and for so many other fields where a big, expansive screen needs to be coupled with precise input.
But we're constantly switching from one interface to another. We might stop using our computer to flip through photos on a tablet because the movement is more natural, the zooming effortless, the swiping intuitive. Then when it comes time to position the photo into a presentation, to adjust the settings, and refine the design, it's easier to move back to a computer with a mouse and keyboard.
The Best of Both Worlds
Upgrading to a touchscreen monitor on a desktop gives you the ability to work in the most natural way on one device. Instead of switching devices when you switch tasks, you can simply switch input methods. Just like you might switch from the keyboard to the mouse and back depending on what you need to do, with a touchscreen monitor you can switch from a touch and gesture interface to a keyboard and mouse interface instantly based on what feels most natural and what's going to be the best fit for the job.
Unfortunately just slapping touch sensors on a desktop monitor isn't enough.
Designed with Purpose
When Planar®, a Leyard company, decided to make a touch screen monitor, they looked not only at how touch interfaces work on devices like smartphones and tablets, but also at how that would translate into a desktop environment.
The Planar® Helium™ Series monitors can track up to 10 points of touch for fast, accurate, and smooth responses. They also have a custom stand that allows the monitor to lay flat on the desk if you want to collaborate or to adjust from 15° to 70° to offer just the right ergonomics. And, to ensure that you can always see what you're working on, the Helium monitors have a 178° viewing angle.
Add to that the built-in webcam, microphone, speakers, and a bevy of video inputs and the Helium Series monitors have become the bridge for the desktop gap allowing fluid, natural movement between keyboard, mouse, touch, and back again.
You'll forget what device you're using and just get things done.