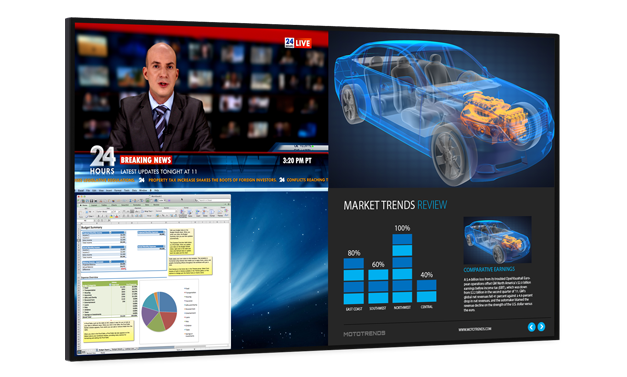 Don't Forget the Audio
It's a dirty little secret in the display industry; displays look better with great audio. This is illustrated powerfully in the home theater business where Runco projectors are put into acoustically-friendly rooms with fantastic audio. Film makers know it is critical for storytelling.
The new generation of Planar® UltraRes™ Series displays have integrated speakers. For digital signage applications, audio is most commonly paired with touch screens to provide the ultimate interactive experience. In corporate settings, audio is often used for teleconferencing. With Planar's 4K displays, there is advanced functionality that allows the user to show multiple sources on the screen simultaneously and select the source which plays the audio.