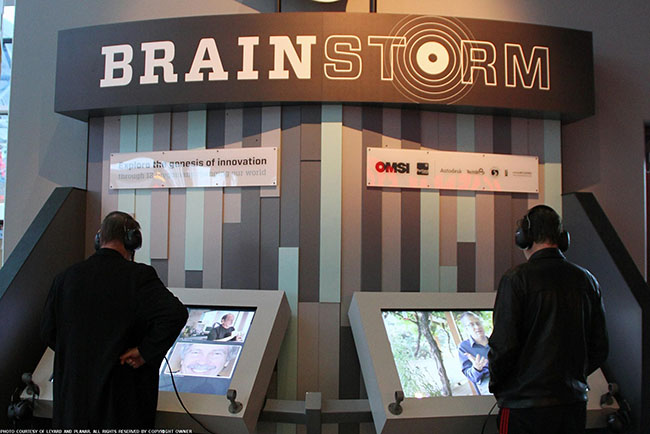 4 Trends for Digital Signage Displays in Museums
When it comes to digital signage installations in museums around the world, there are a few overarching trends. Although the exhibits and missions of the organizations are different, most museums require similar tools to help run a successful operation. Here are a few things to consider when choosing your next display.
1. High reliability is a must
One of the biggest reasons museums choose Planar as their digital signage provider is because of the highly reliable displays. Many product offerings include 24x7 operation, to ensure the show keeps going on through all hours of the day, year after year. Whether the application is wayfinding or exhibit design, reliability is a requirement.
2. Planar ERO protects displays in high traffic areas
With crowds numbering anywhere from thousands to millions of people per year, high traffic is a guarantee and a concern for electronics in public venues. To make sure displays are ready for these demanding environments, many Planar can be equipped with Planar® ERO™ (Extended Ruggedness Optics™) to provide extra protection, and better optical performance in bright environments is a bonus.
3. Touch displays add a new dimension to the experience
Touch screen displays are allowing visitors to interact with exhibits in ways that were not possible before. Users can now become a part of the exhibit and further immerse themselves in the history and culture of the museum exhibits.
4. Video walls engage audiences at scale
A key feature found in video walls is that they have the ability to capture the audience's attention and keep them engaged, even from a distance and even in a crowd. Museums are incorporating video walls to create a "wow" factor that can be difficult to achieve without technology. Video walls are the perfect complement to any exhibit, and can enhance the information being relayed.