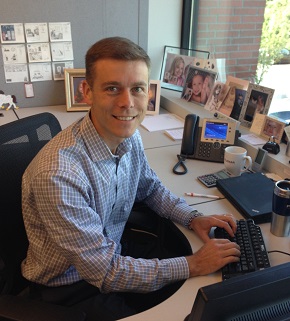 Behind the Scenes: A Conversation with Planar's VP and CFO, Ryan Gray
We are running a series of interviews with our executive team. Today we hear from Ryan Gray, CFO.
Q: Ryan, how long have you been at Planar? In the industry?
A: I have been at Planar for almost a decade now.
Q: What are the top things you do for the company? What is your role?
A: As CFO, my organization and I are responsible for ensuring compliance with all external reporting requirements, instilling a strong control environment and protecting the assets of the company, ensuring adequate liquidity/financial resources are available to drive the company's strategy, providing useful and actionable data/analysis to enable rapid decision-making, helping execute the long-term strategy of the company as well as planning/forecasting, and communicating with the investment community.
Q: What did you do before coming to Planar?
A: Prior to Planar I worked at a variety of high-tech companies in the Portland metropolitan area ranging from hardware to software and from micro-cap to mid-cap.
Q: What attracted you to Planar?
A: The company is fast-paced and requires agile employees with progressive thinking. There is a large emphasis on teamwork, with all levels of employees striving to collaborate to maximize results. This even extends to supply chain and channel partners, all the way through to the end customer.
Q: What is one of the most surprising things about working at Planar that others might not know?
A: It is pronounced Play-nar, not Plan-ar. I have to remind the conference call operator every quarter.
Q: What do you think Planar customers have in common?
A: Planar's customers seek to inspire and/or enable productivity/collaboration through a unique visual experience. Seeing is believing and many customers are increasing the value of their enterprise via dynamic digital signage products.
Q: Planar is headquartered in Oregon, so that begs the question, how "green" are you and the company?
A: Like most Oregonians, I am used to recycling everything. It is hard to see soda cans in garbage bags when I travel and resist the urge to dig them out and find a recycling center.