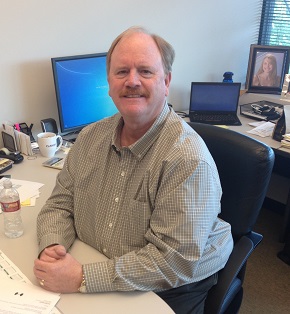 Behind the Scenes: A Conversation with Planar's CEO, Gerry Perkel
We are running a series of interviews with our executive team. Today we hear from Gerry Perkel, Planar's President and CEO since 2005.
Q: Gerry, what did you do before coming to Planar?
A: Well I started my career in the software industry but early on I joined Tektronix and spent about 20 years there in a variety of roles and business units.  My time at Tektronix was both rewarding and very educational.  With my various assignments I got to work with customers all around the world and in several different markets.  I got to see products that were a wild success and some that flopped.  Ultimately my final years at Tektronix was at the helm of the Color Printer Business that went through an explosive growth phase.  It was exciting and challenging to deliver that much growth.  Tektronix sold the color printer business to Xerox and I went with the sale and spent two years at Xerox getting a picture of a much larger company.  I left Xerox in late 2001 and took on the role of President and CEO of Merant, a software company.  This was a turnaround assignment and the leadership team that I put together did an exceptional job of driving change and great improvement at Merant.
Q: What do you enjoy most about your role at Planar?
A: The people and the products.  The people are great.  They display great energy and teamwork that is infectious and one very common trait I see at Planar is the desire and willingness to go above and beyond to make sure our customers are successful as they deploy our products.  And our products end up getting installed in so many interesting and impressive applications and settings.  It really helps bring what we do to life.
Q: What is an average day like?
A: First, I'd have to say that there is no average day.  Each day brings new challenges and opportunities.  My energies are spent trying to make sure we are all focused on our key goals, that we are bringing in orders, that we are making progress on new product development and that we are evolving the organization to deliver on our goals.  One day may be more focused on one area but that just means the other areas will get focus in the following days.
Q: What inspires you?
A: I am inspired by being a part of a team that is setting off to accomplish challenging goals and achieving those goals.  I love looking such challenges in the face and finding a way to do something that others might have thought was not possible. 
Q: Planar values boldness and innovation.  How are those two dimensions demonstrated at Planar?
A: Both are visible every day.  We create amazing products here at Planar.  Our product marketing team in conjunction with our engineering teams pursue product opportunities that truly set us apart from the rest of the industry.  Each product is different and our team is constantly searching for opportunities to create incremental value for our customers and to create a truly differentiated solution.  And boldness, well our strategy in and of itself is a bold one.  We decided several years ago to focus our energies on a new market area of digital signage products and to find a way to compete with the likes of global behemoths such as Samsung and NEC.  The results have been very impressive.  And we continue to this day to find new innovative ways to implement this bold strategy and win in the marketplace and earn the right to do business with new customers every day.  The company truly is Bold and Innovative.
Q: Why are investors interested in Planar?
A: I think investors are interested in Planar because we have shown great success in growing in our targeted market, we are improving profitability and most importantly there is more of both of those to come.  Growing revenues and improved profitability is a great formula to create additional value for shareholders.
Q: When you think of Planar's future, what excites you the most?
A: Two things excite me about our future.  First, display technology continues to evolve and improve and there appears to be no end in sight.  With this constant innovation comes the opportunity for much broader adoption and many new applications which creates an incredible growth opportunity for us here at Planar.  The second thing that excites me is our team.  We have shown we can grow impressively in these new growth markets and we have just gotten started.  There is a great opportunity ahead of us and we are well positioned to capitalize on that opportunity.