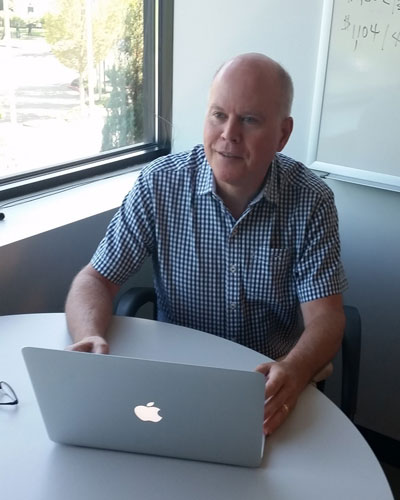 Behind the Scenes: A Conversation with Planar's VP of International Sales, Rob Stewart
We are running a series of interviews with our executive team. Today we hear from Rob Stewart, the VP of International Sales.
Q: What are the top things that you do for the company and what's your role?
A: The top things I do for the company is help sell our products outside the United States and Canada. My role is to oversee our international team and to guide and direct them to focus on markets and partners that we need to sell our products to our customers in these non-North American countries.
Q: How are you able to use your strengths and experiences at Planar?
A: Planar gives many of our employees the freedom to go about their jobs without large restrictions and boundaries around the work. I have experience in the high technology business in marketing and in selling. With the relative latitude the company gives us, I'm able to use my knowledge to help Planar as best as we can.
Q: What's one of the most surprising things about working at Planar that others might not know?
A: The products are really rewarding and enjoyable. When we sell internationally we are focused around the video wall displays and these tend to be project-oriented and somewhat complicated with long sales cycles. But there's a reward at the end of the journey and that's a very beautiful video wall. That's the fun part.
Q: What do you think Planar customers have in common?
A: They want products that work well. They want products that last long. And they want products that look good. The human optical capacity is very considerable while also being quite acute. We sell a product that is very visual, a product that they are working with each day or that is showing their content or company to the public. They simply want the display to look good.
Q: When you think of Planar's future, what excites you the most?
A: The use of video walls seems to be ever expanding around the world. We have a good set of products today and I see a better set of products coming tomorrow. So what's exciting is that there's fundamental growth in this business.