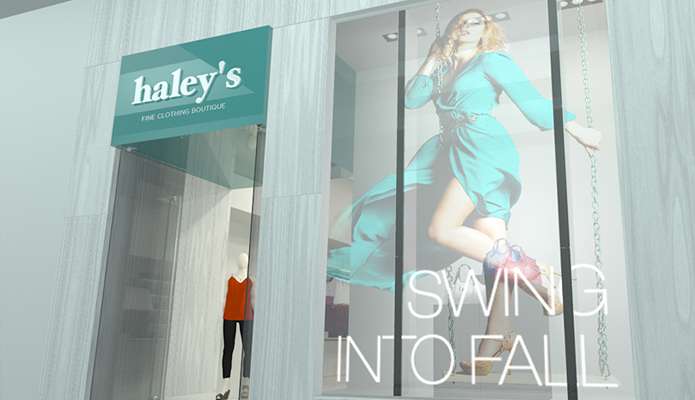 Introducing Transparent OLED Displays
On November 5, 2015, Planar Systems became the first company in the world to sell a transparent OLED display. 
The LookThru™ line from Planar has already shown our industry-leading transparent displays with LCDs, but due to the limitations of that technology – namely requiring backlights – sizes and installation options were limited. With the new Planar LookThru OLED (Organic Light Emitting Diode) transparent display technology, the screen emits its own light allowing for free-standing installations that don't require any sort of backlight or enclosure to provide a full-HD, yet transparent display.
From Sci-Fi to Reality
Movies and TV shows have promised that the future will be one filled with transparent displays. From Minority Report to The Avengers the visions of future computing are all on displays that are clear. But beyond looking cool, which they undoubtedly do, transparent displays for normal computing don't make a lot of sense. Seeing what's behind your desktop monitor or tablet right now would probably be more of a distraction than a help. Instead, the real application of transparent displays will be in augmenting our reality.
Let Your Imagination Run Wild
Look around. Go ahead, this blog will still be here when you're done. Look at all the glass around you: windows, screens, walls. Nearly everywhere you go, there's glass surrounding you. Now, imagine what you would display on that glass if you could. Would you put a heads-up display on your window? Would your walls tell you how to get around? Would your display cases give you more information about what's inside? 
Transparent displays don't just replace glass, they transform its purpose. Instead of being a passive material, glass becomes an integral part of everything. From a corporate office to a retail display to an aquarium to a hotel to a ticket booth, transparent displays can fundamentally change the way we see glass and the way we see the world.