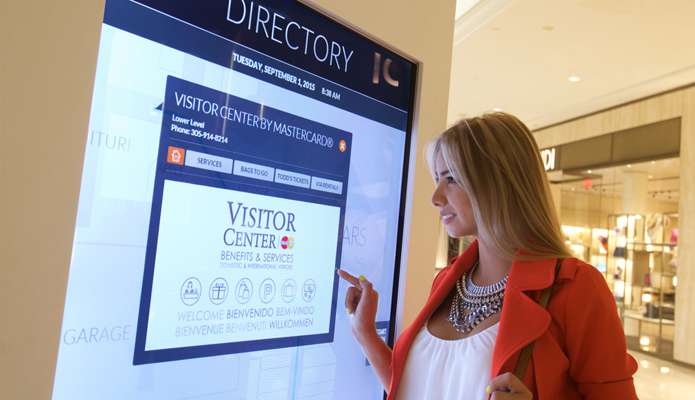 Aventura Mall Chooses Planar UltraLux Touch to Bring Unique Retail Experience
Aventura Mall is Miami's premier fashion destination. It includes more than 300 retailers in its 2,700,000 square feet of space. Today it is an architectural design gem which provides an unrivaled shopping experience for 30 million visitors each year.
Aventura Mall has earned recognition as an exciting, always evolving environment that blends a distinctive aesthetic and design with the innovative use of advanced technology. Among the most recent examples of this are the dual-sided, interactive digital directories currently in place at each of the mall's entrances. The directories – Planar® UltraLux™ Touch 70" displays (LUX70-T) – which display touch-based wayfinding maps on one side and advertising on the other, create an engaging experience for shoppers not found today in any other mall in the world.