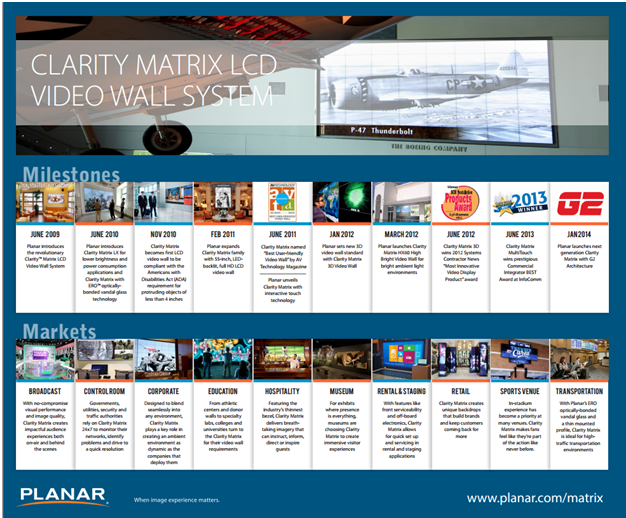 History of Planar's award-winning Clarity Matrix LCD Video Wall
In its 4 year history, Clarity® Matrix™ LCD Video Wall System has established itself as a linchpin of Planar's product line and one of the fastest growing products we've ever had. With models available in touch, 3D and the narrowest tiled bezel width in the industry (3.7mm), the award-winning Clarity Matrix features the most comprehensive video wall line-up in the industry.

The goal in launching a next-generation Clarity® Matrix™ with G2 Architecture is to take the key elements that everyone loved about the original and make them even better, combining them into a next-generation product that meets the needs of today and tomorrow. View the history of the popular Clarity Matrix and why it has earned the reputation as the best-in-class video wall.