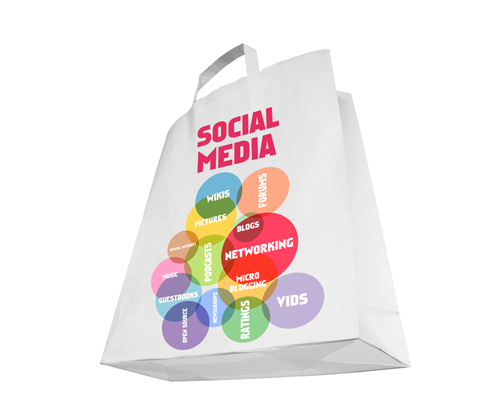 Social Media Trend in Retail Industry
As the lines between physical and online shopping blur, another line is blurring:  between the brand and the consumer.  Equipped with camera phones, shoppers can become spokespeople and advertisers for the brand as they share their favorites with friends on social networks.  At home or on the go, they can pin, share, tweet, and like their preferred brands into prominence.  And using today's modern analytics tools, brands and retailers can track that influence all the way to the bank.  The savvy retailers are finding they can help this along with active social and mobile campaigns that tie in-store signage and promotions with mass advertising and mobile campaigns. 
Drawing upon robust data correlations many retailers are finding that they can trigger repeat purchases and viral word-of-mouth if they can get shoppers to touch and feel the products.  Whether they buy today in the store, tomorrow on-line, or if the item is forever relegated to aspirational pinboards for "some day." 
Traditional advertising agencies and a new generation of experience design firms are rising to the challenge, creating content that brings the excitement of the store to a mobile device or the personalization of a mobile experience to the store.
Why it matters to the AV industry:  Digital signage in with merchandise, live social media feeds in the stores, crowd sourced photography and video, and social contest and promotions are blurring the lines between digital signage and mobile campaigns.  It is an opportunity to sell larger and more pixel dense displays for richer content on display in the stores.  It will push higher value touch-enabled displays into more locations.  It is also a call to partner with marketing and interactive agencies to create compelling experiences that prompt more adoption of AV technology in these environments.