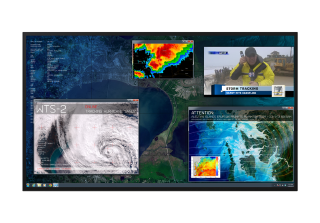 4k Connectivity
With today's graphics cards, content servers and video processors supporting a combination of HDMI, DVI, SDI and DisplayPort outputs, it is not uncommon to have to convert one signal type to another.  Luckily, there are converters available today and those choices continue to grow in the market. Some conversion is passive, meaning that there is compact device requiring no external power. While others are active or powered, in which case the conversion device will be larger, will require a power source, and typically will be more expensive.  The general rule of thumb is that the newer, higher bandwidth connectors like HDMI and DisplayPort can passively convert to older standards like DVI or SDI, but in order to go the other way around, requires active conversion.  Cable length is another factor. The HDMI and DisplayPort standards do not specify a maximum cable length, so testing and experimentation is required. In our experience, using good quality cables, we have been able to successfully support.  The table below outlines these converters and cable types.
| | | |
| --- | --- | --- |
| From | To | Active or Passive  |
| DVI | HDMI | Passive |
| HDMI | DVI | Passive |
| DVI or HDMI | Display Port | Active |
| Display Port | DVI or HDMI | Passive |
| SDI | HDMI | Active |
| HDMI | SDI | Active |
| | | |
| --- | --- | --- |
| Cable Type  | Signal  | Cable Length Achieved * |
| HDMI | 1920 x 1080 @ 60Hz  | 100 feet |
| HDMI | 3840 x 2160 @30Hz or 60Hz  | 40 feet |
| Display Port | 1920 x 1080 @ 60Hz  | 50 feet |
| Display Port | 3840 x 2160 @30Hz or 60Hz | 10 feet |
Extenders are available in the market for both HDMI and DisplayPort, but today there are certainly more choices available for HDMI because of its widespread use. Extenders utilizing coax, HDBaseT and fiber cabling support different run distances and are priced accordingly.
In 4K connectivity, the other area of rapid development is around network connectivity.  For network streaming of 4K, the H.265 HEVC (High Efficiency Video Coding) draft standard approved in July 2012 has set about a flurry of industry development, particularly related to the broadcast industry. Designed with 4K and 8K resolutions in mind, the H.265 HEVC standard, promises to double the compression efficiency of H.264 encoding broadly used today.  At broadcast industry show, NAB this past April, a number of companies discussed or demonstrated prototype implementations.  While today, IP network transport of 4K video is still a future, it is one that has a lot of momentum behind it.
Check out how a slim tiled array of three 84" Planar® UltraRes™ displays delivers a stunning 12-times-HD resolution making it perfect for corporate board rooms, executive briefing centers, and conference rooms.