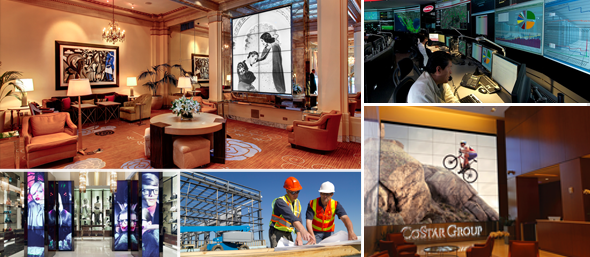 When Image Experience Matters
Several years ago, Planar adopted the tagline "When Image Experience Matters", each word selected because it is packed with meaning for our customers.
When: Not all display needs are equal. The numerical read-out on your desk phone or the display in your wristwatch have certain requirements, and digital signage installations or a video wall in a control room have others. 
Image: Planar is a display company at its core, so it is all about the image. The video performance. The vivid colors. The resolution. The brightness. The contrast between the deepest blacks and the most luminous whites. 
Experience: This is a word that is growing in importance to the company. It goes beyond putting an image on the wall. It is about the experience of the viewer, or in growing fashion, the interactor. The things they see, not just what is shown. The response they have, not just what is presented.
Matters: Our customers highly value the partnership and products that they get from Planar. Those things lead to better business outcomes.

Which of these words relates best to your experience with Planar and our products? We'd love to hear from you on Twitter using the hashtag #PlanarExperience and follow us at @planarsystems.