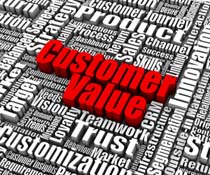 Something a Little Different
The test of a trusting relationship is whether or not you can call in the middle of the night or ask for a favor to make something "just right." We love the trusting, long-term relationship with our customers. They aren't afraid to call our 24x7 hotline in the middle of the night if a problem arises. They come back to us project after project. And they are not afraid to ask for favors.
The ability to be flexible and offer customized solutions is one of the things that sets Planar apart. Our products are modular and customizable. We offer on-site services and programs for the ultimate in support. And day in and day out, we work creatively with our customers to find the best solution to their display needs.
What has Planar done for you that is a little different? Something above and beyond that made a difference to you and your business. Let us know on Twitter using the hashtag #PlanarExperience